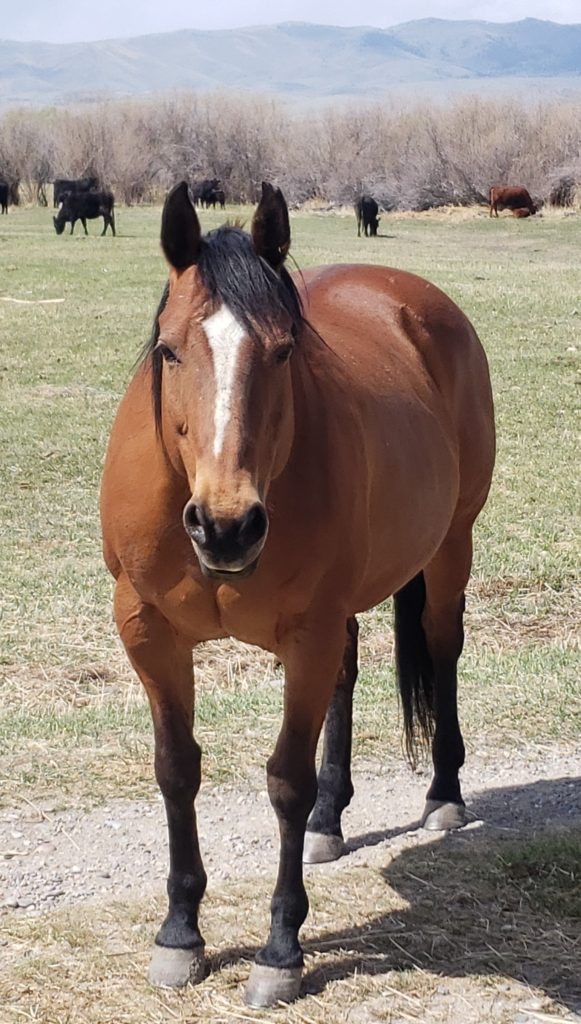 Oakies Coz
2000 Bay Mare
The definition of gorgeous, Donna is out of a Cosmo Jet mare, giving her plenty of speed, and by one of Don's favorite studs, Play Me Okie. Donna has always been an all-around horse, competitive in everything from barrels and poles to roping and goat tying. She carried Murphy, Brooke, and Cate all to many wins in high school and college. Donna attended Cal Poly with Brooke where she was used in heading, breakaway, barrels, and goat tying. Brooke and Donna qualified for the College National Finals in the breakaway roping 3 times. On top of her successful career, Donna is a total sweetheart and loves kisses. Donna has 2 embryo transfer babies and is now retired from rodeo to join the broodmare herd.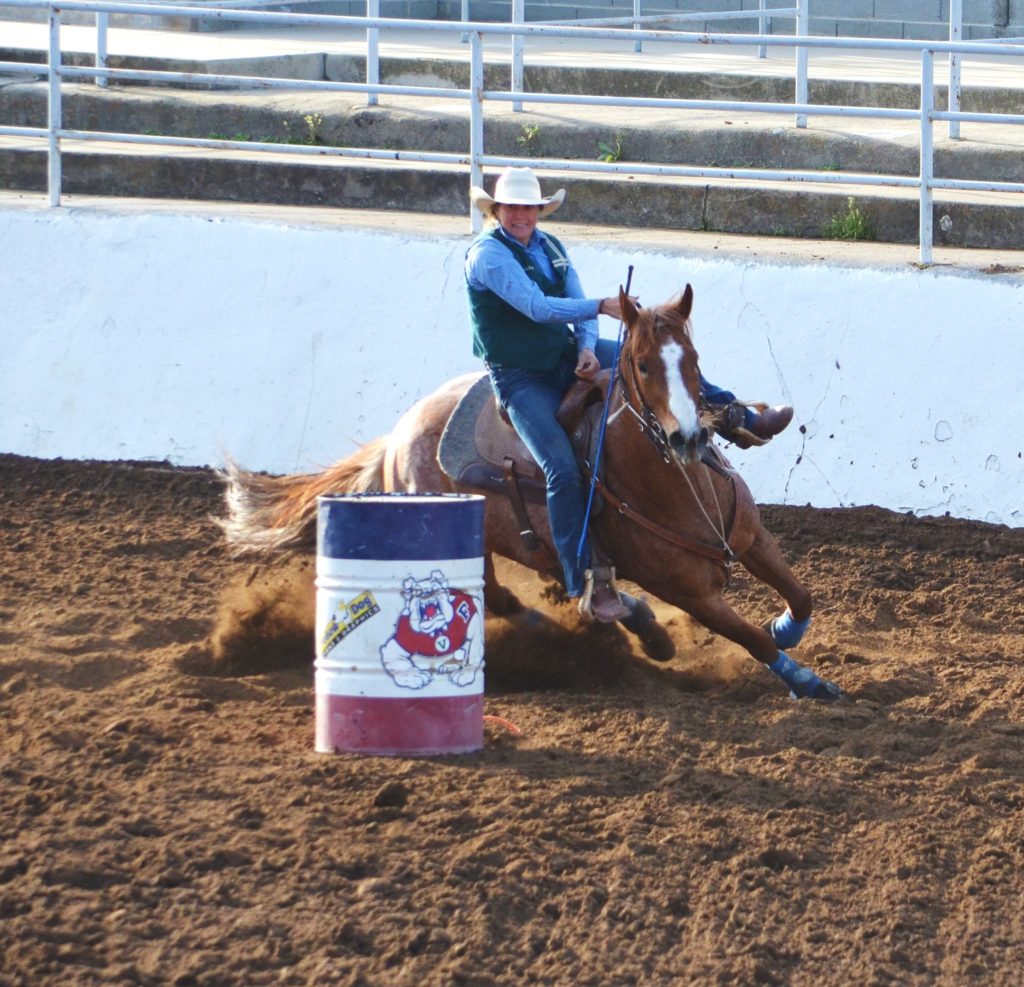 Cause Ima Peppy Roan
1999 Red Roan Mare
Out of a My Leroy Brown mare and by A Le Bar Isle, one of Don's prized studs, Pepper's giant heart made her a superstar at a young age. Brooke began competing and winning on Pepper in every event at youth rodeos when she was 5. She carried Brooke to many wins throughout youth, high school, and college rodeos. In 2009, Brooke and Pepper won the Montana High School Rodeo Association Barrel State Title. Pepper carried Brooke to 3 State All-Around titles and to the National High School Finals 3 times. Pepper was also a speedster in the pole bending, even clocking a 19 second run. Pepper suffered a suspensory injury Brooke's senior year of high school and didn't return to competition until Brooke's senior year of college. Pepper and Brooke qualified for the CNFR that year.
Pepper is the mother to 7 embryo transfer babies and is now part of the broodmare herd with a chance to carry her own baby.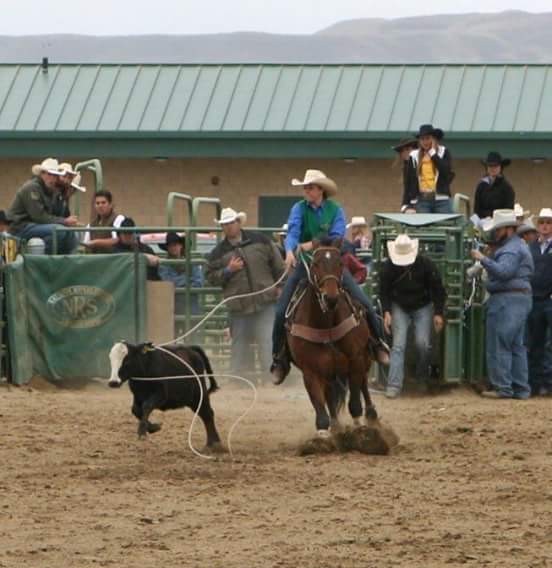 Lucky Bee Doll
1998 Bay Mare
With a great disposition and confirmation, Kirby was a natural performer. She became Brooke's main breakaway horse with only a few months of training. Brooke said Kirby was one of the fastest learners and easiest horses she has ever trained.
Brooke competed on Kirby at college rodeos, winning the 2012 NIRA West Coast Region title. Kirby sustained an injury during practice for the CNFR which brought about an early retirement to the broodmare band.
Kirby passes on her brains, grit, and sweet temperament to her colts.