Our broodmare herd is much, much larger than the few listed below, but these are some of our favorites!
Oakies Coz "Donna"
The definition of gorgeous, Donna is out of a Cosmo Jet mare, giving her plenty of speed, and by one of Don's favorite studs, Play Me Okie. Donna has always been an all-around horse, competitive in everything from barrels and poles to roping and goat tying. She carried Murphy, Brooke, and Cate all to many wins in high school and college. Donna attended Cal Poly with Brooke where she was used in heading, breakaway, barrels, and goat tying. Brooke and Donna qualified for the College National Finals in the breakaway roping 3 times. On top of her successful career, Donna is a total sweetheart and loves kisses. Donna has 2 embryo transfer babies and is now retired from rodeo to join the broodmare herd.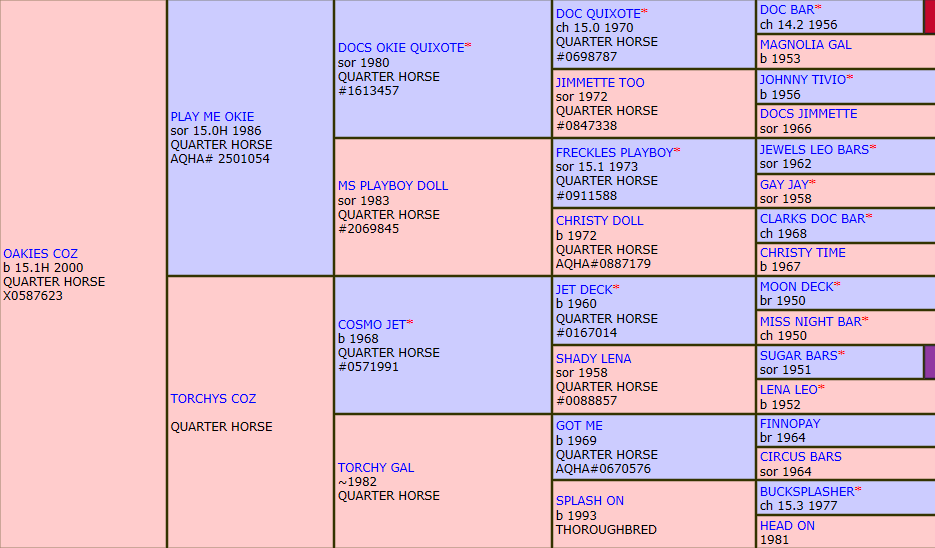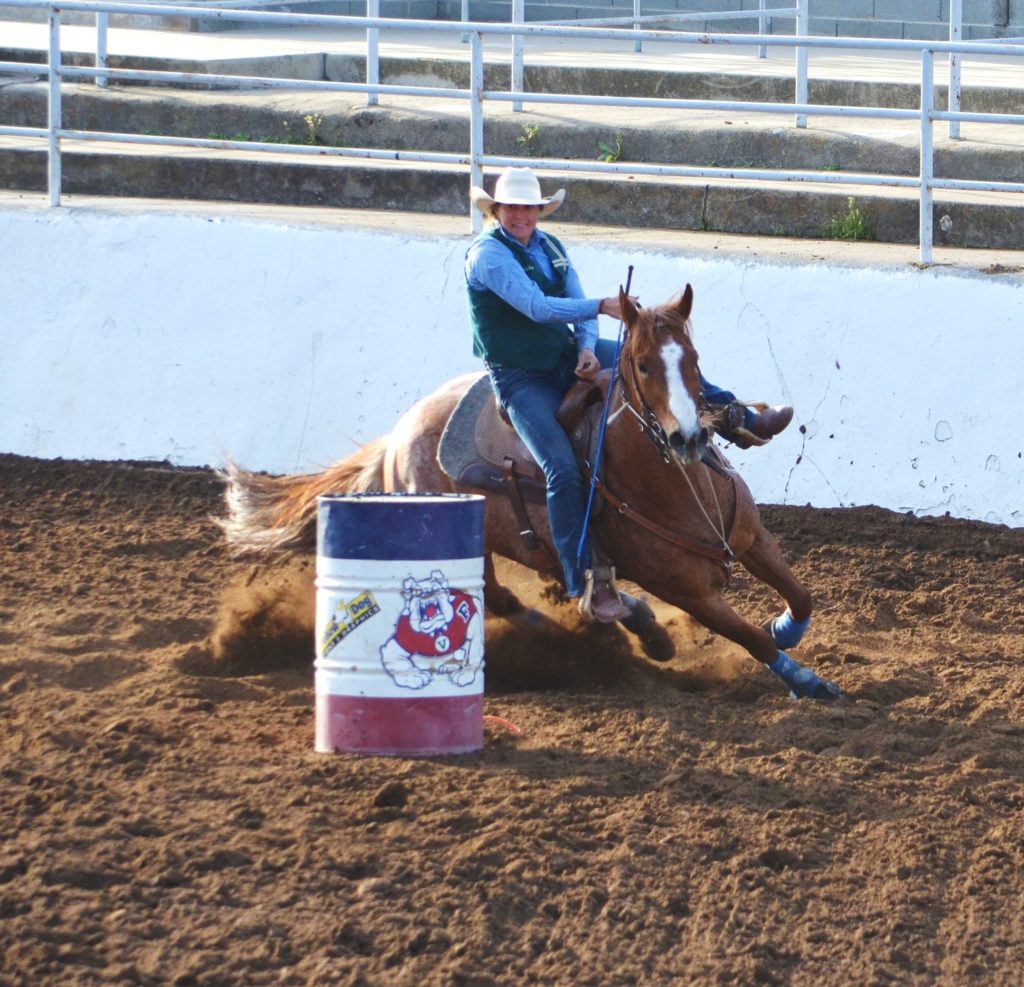 Cause Ima Peppy Roan "Pepper"
Out of a My Leroy Brown mare and by A Le Bar Isle, one of Don's prized studs, Pepper's giant heart made her a superstar at a young age. Brooke began competing and winning on Pepper in every event at youth rodeos when she was 5. She carried Brooke to many wins throughout youth, high school, and college rodeos. In 2009, Brooke and Pepper won the Montana High School Rodeo Association Barrel State Title. Pepper carried Brooke to 3 State All-Around titles and to the National High School Finals 3 times. Pepper was also a speedster in the pole bending, even clocking a 19 second run. Pepper suffered a suspensory injury Brooke's senior year of high school and didn't return to competition until Brooke's senior year of college. Pepper and Brooke qualified for the CNFR that year.
Pepper is the mother to 7 embryo transfer babies and is now part of the broodmare herd with a chance to carry her own baby.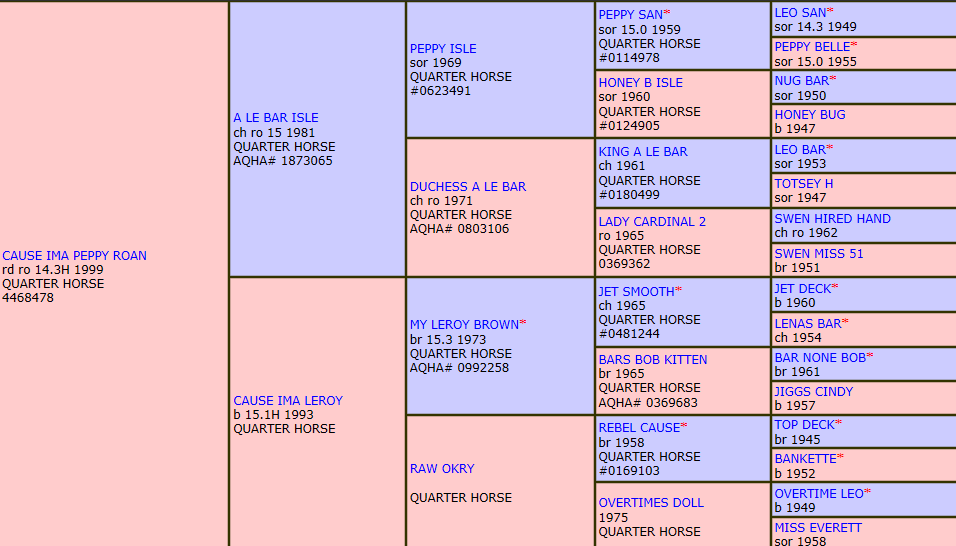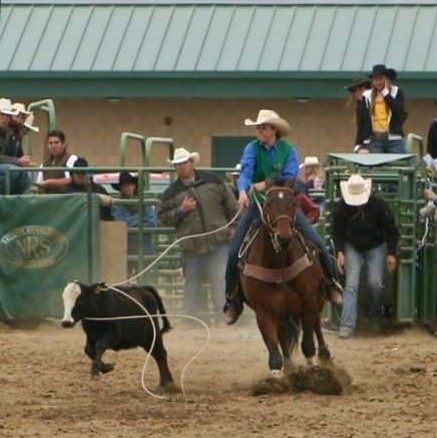 Lucky Bee Doll "Kirby"
With a great disposition and confirmation, Kirby was a natural performer. She became Brooke's main breakaway horse with only a few months of training. Brooke said Kirby was one of the fastest learners and easiest horses she has ever trained.
Brooke competed on Kirby at college rodeos, winning the 2012 NIRA West Coast Region title. Kirby sustained an injury during practice for the CNFR which brought about an early retirement to the broodmare band.
Kirby passes on her brains, grit, and sweet temperament to her colts.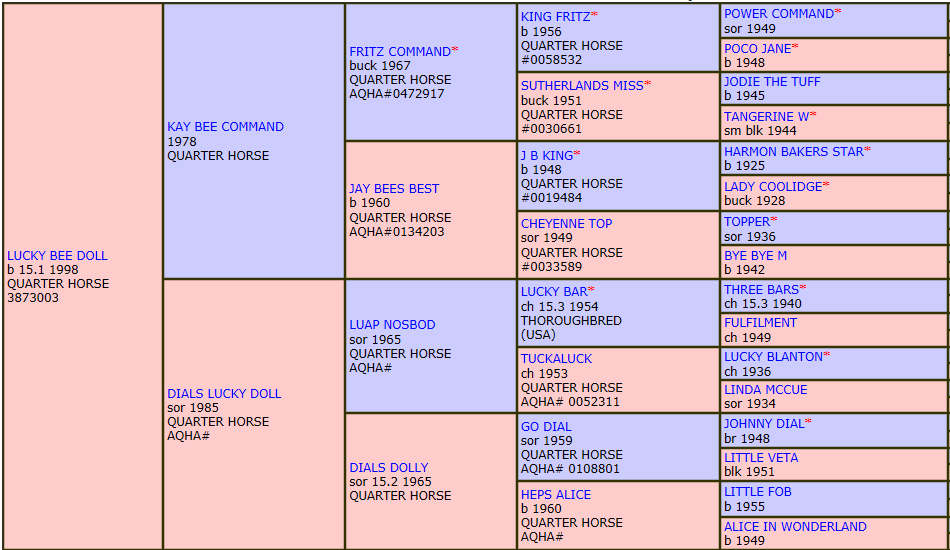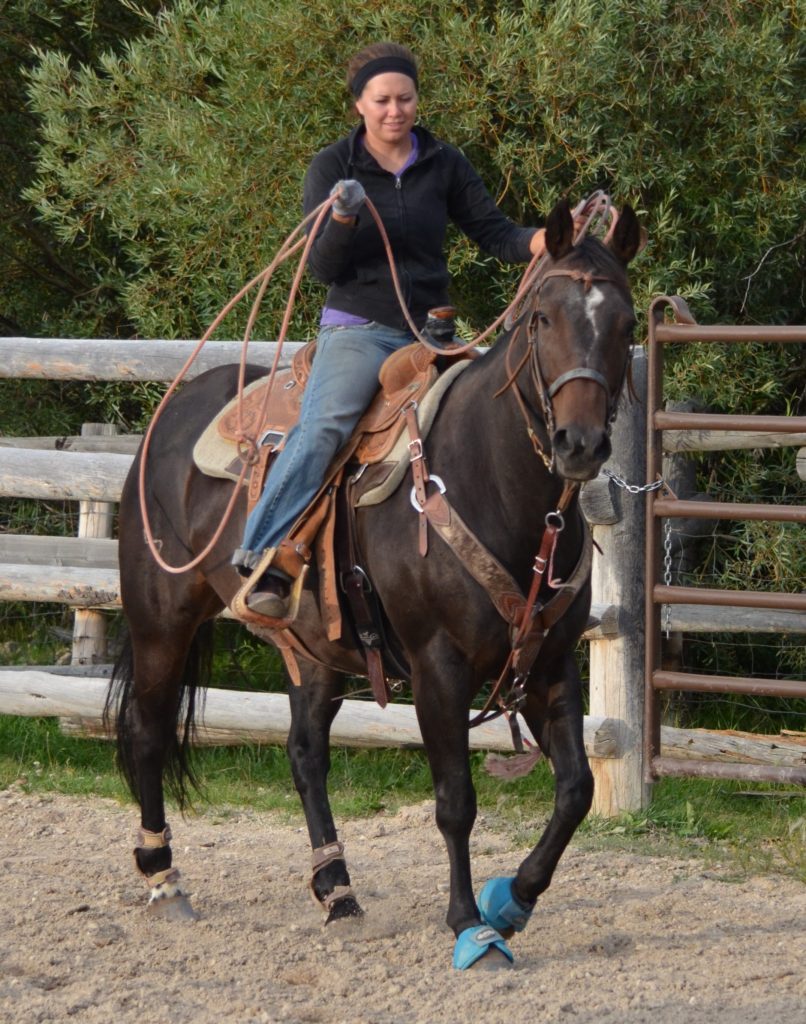 Brookes Razzledazzle "Raz"
Raz was meant to stay with the family from the start, Don gifted Raz to Brooke when she was a weanling. Out of one of Don's favorite Doc O Dynamite daughters, and by Spirited Dasher, Raz is extremely smart and athletic. Murphy started riding Raz and the rest is history. Raz became Murphy's main breakaway mount in college. It didn't matter if you roped one calf or twenty, she made the same trip every time without breaking a sweat. Raz was also headed and heeled on. She passes her even temperament, grit, and muscle onto her babies.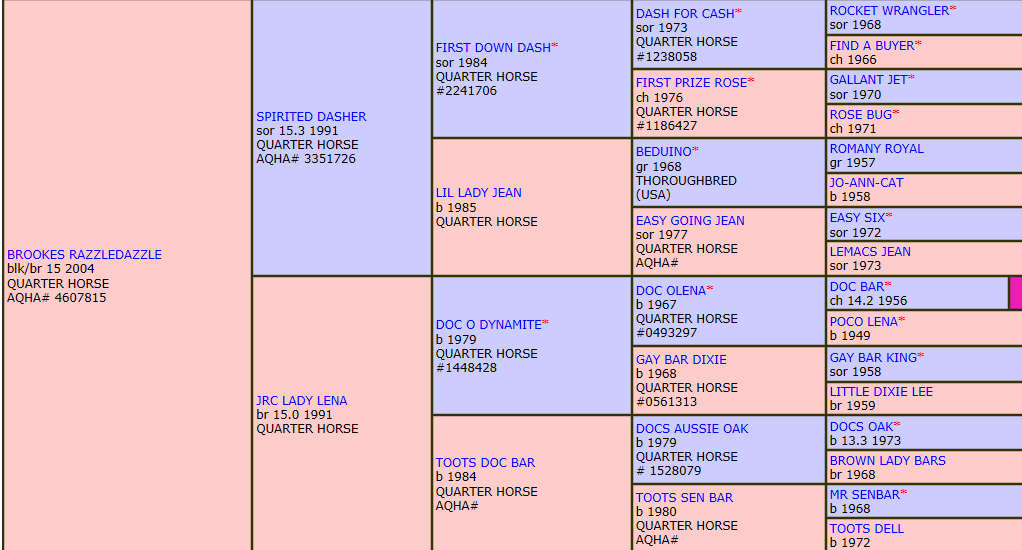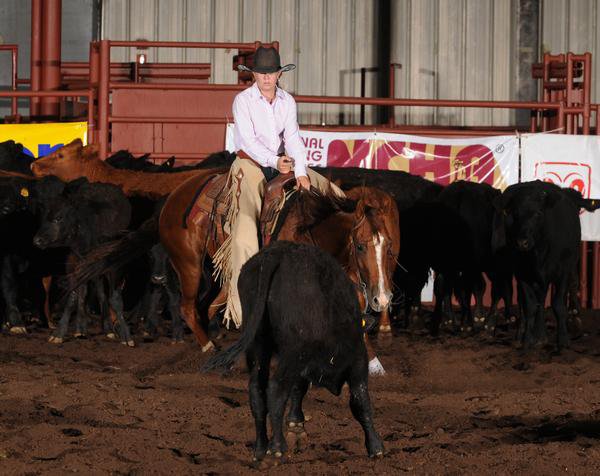 Starlight Duece "Duece"
Duece was one of our favorite mares to ever be added to our program. We sadly lost her, but are happy to have a few of her babies still around, including one who is a stud in our breeding program. Duece was an own daughter of Gray's Starlight and out of the great performing mare Ruby Duece. Duece was trained by successful cowhorse trainer and World's Greatest Horseman Champion, Zane Davis. She qualified to her first National High School Finals rodeo as a 4 year old with Murphy. Quick footed and fiery, she gave her colts a competitive edge that makes them performers in everything they do. We miss our sweet Duece!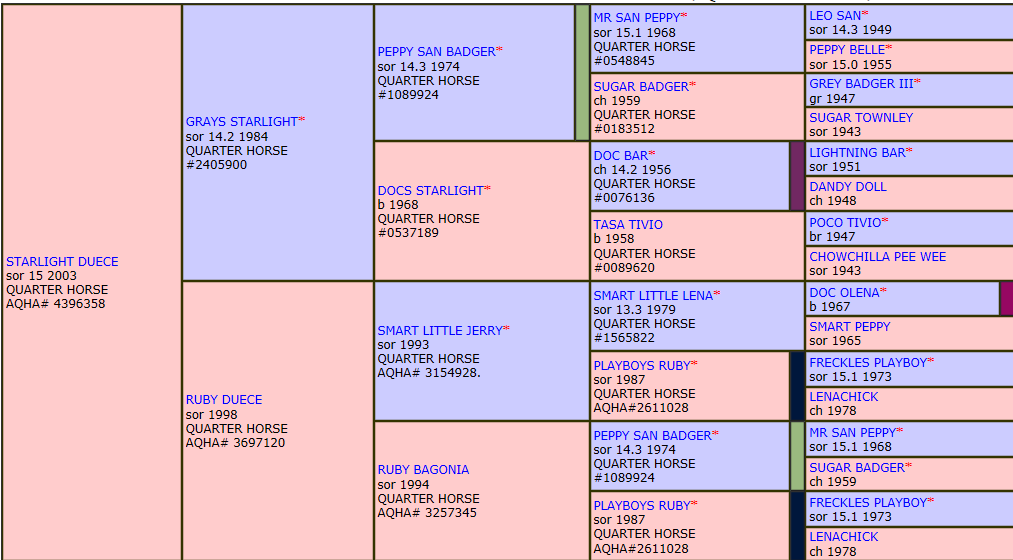 Starlitas Candela
If there ever was a broodmare whose colts hit the ground already knowing their job as a rope horse, it was Starlight. An own daughter of Badgers Starlight, she stamps all of her colts with her sweet personality, beautiful head, and massive stop. From the very moment she was added to Don and Lynn's broodmare herd, her colts were everyone's favorites. They have all been some of the nicest, most automatic rope horses we have ever ridden. Not many of them ever leave the ranch or come up for sale!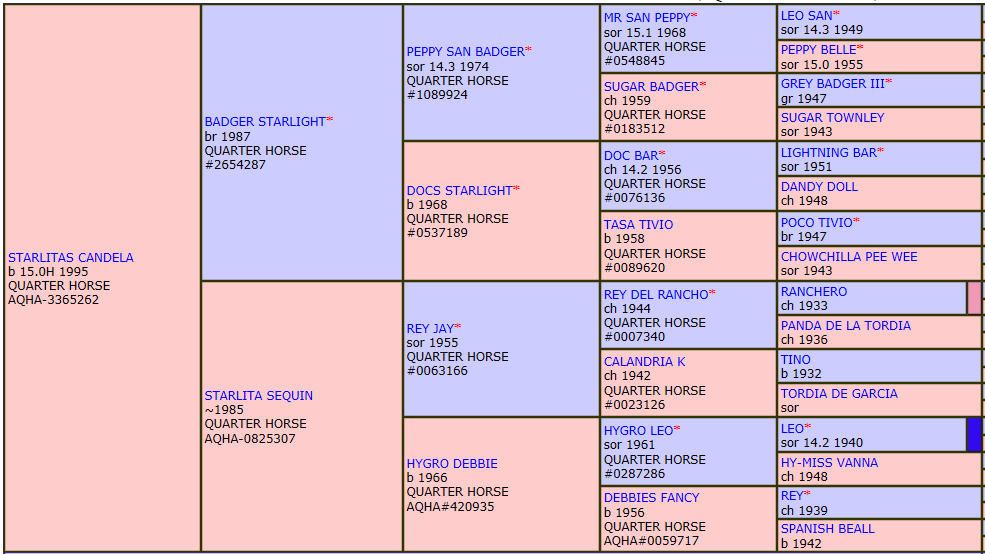 KJ Cash N Lacy
An own daughter of Nu Cash, Ruby, was a natural, quick footed breakaway horse. The girls grew up roping on her when they were young and she took care of them everytime. Ruby had to retire early due to an injury, but she has produced amazing babies for us. Although she is smaller in size, all of her colts are massive, big boned, and strong.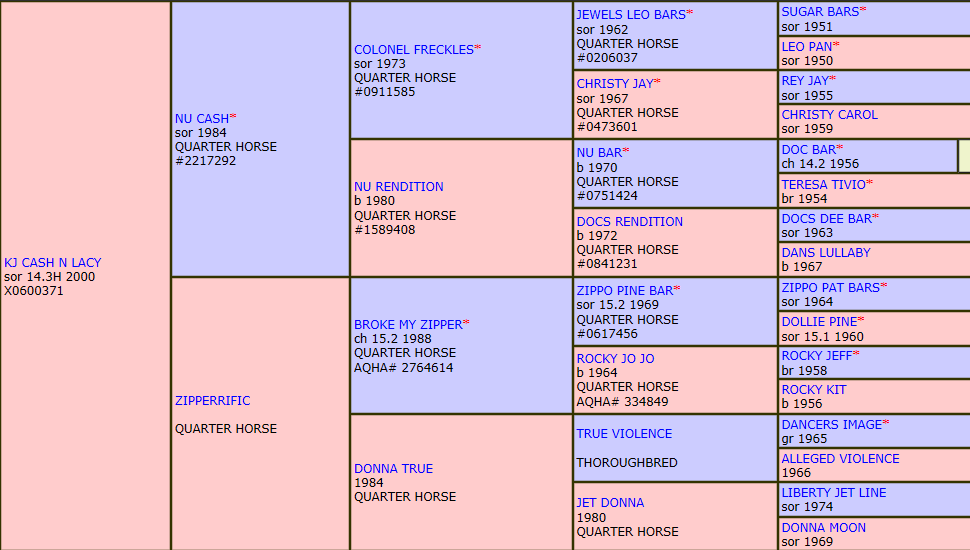 Shyannes Last Dance
Shyanne is the sweetest mare around. She passes that friendly, gentle demeanor onto her colts. Her colts have all been quick learners in the arena. Rod Lyman (NFR steer wrester, horse trainer, and successful team roper) was very successful on one of her geldings, "Pardner", both in the heading and heeling.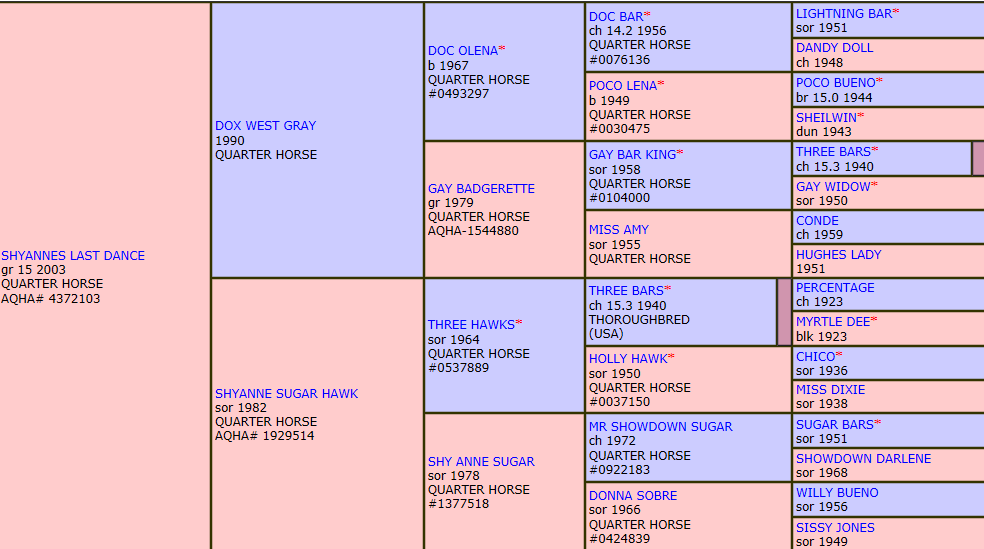 Sue Needs Cash
Sue's colts are born with a sliding stop. Tyler Hedrick's good calf horse Juice is one of Sue's shining star babies.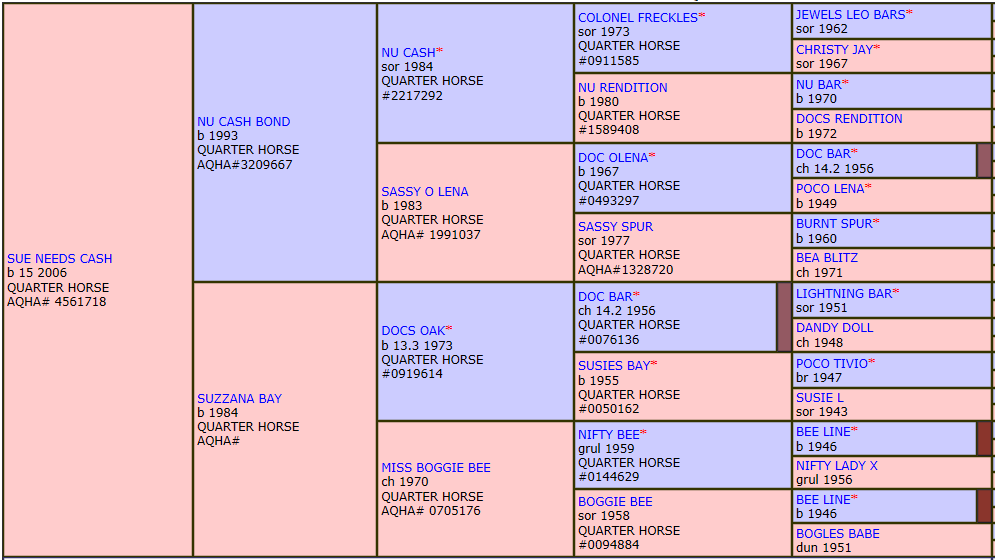 Nitro Freckle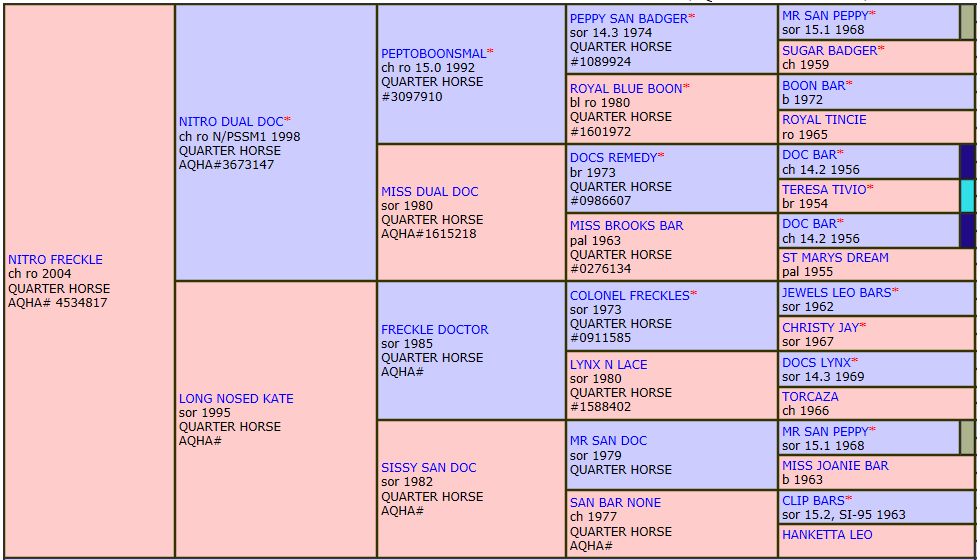 Playin Irish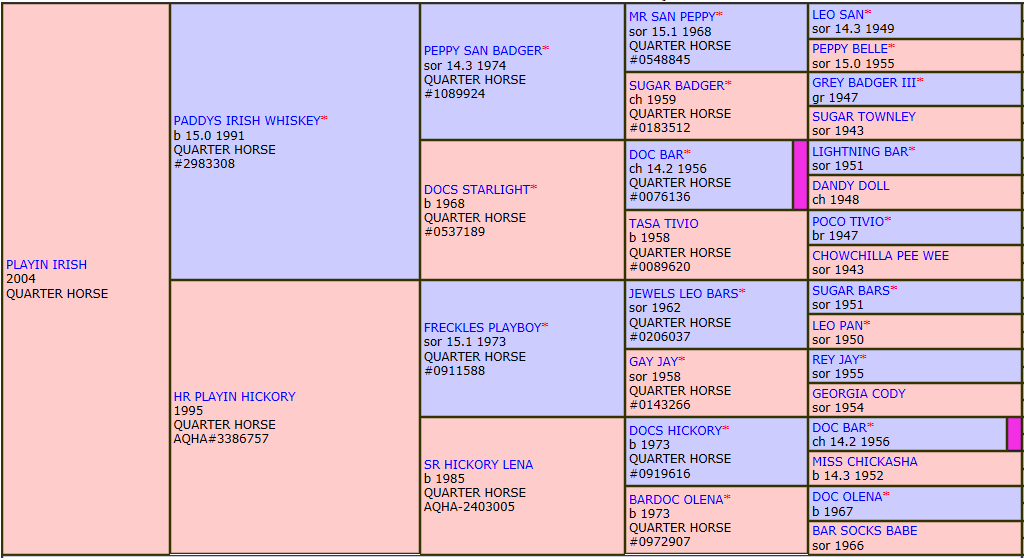 Beaus Lil Streaker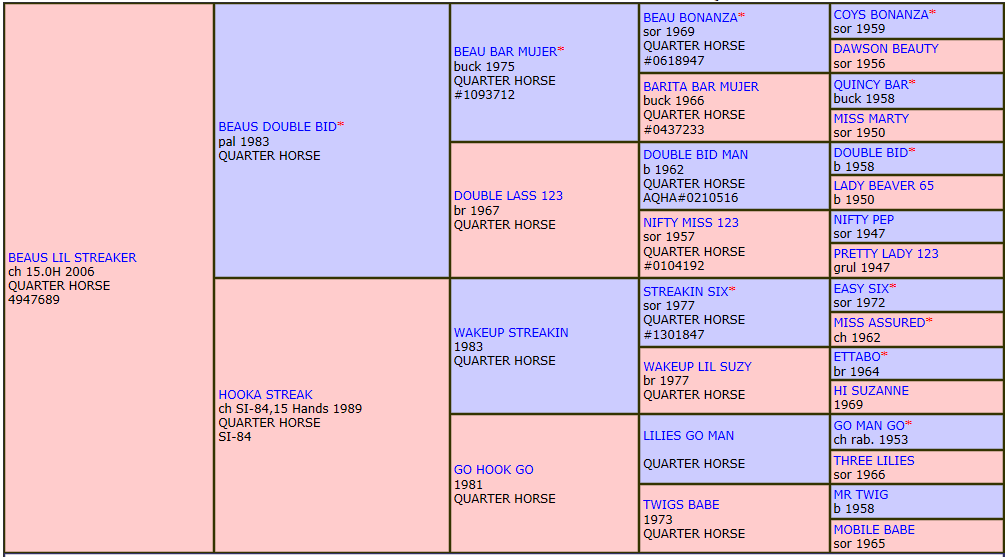 Firewater Cowgirl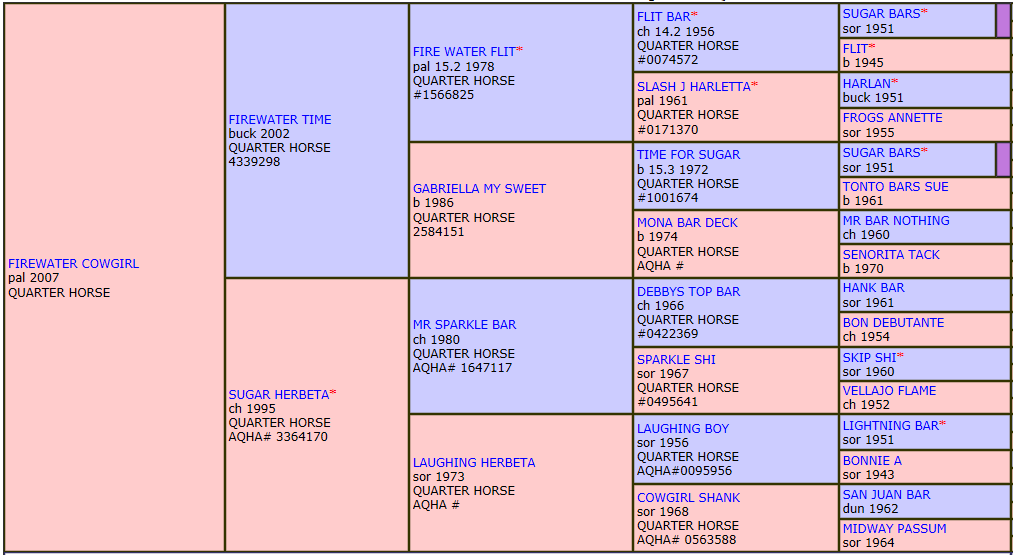 Pepcee Whiskey Doc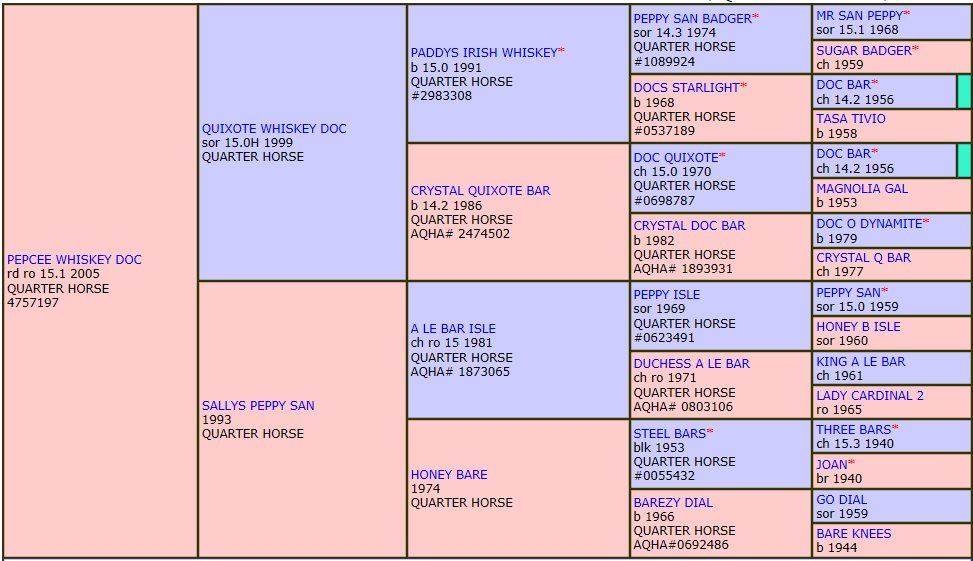 Quixote Sugar Vandy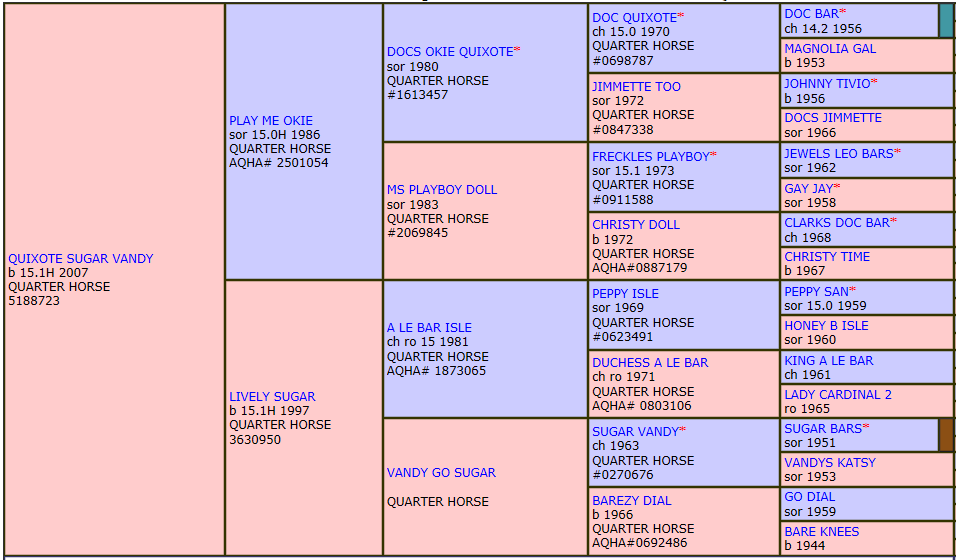 Quincy Jess Fly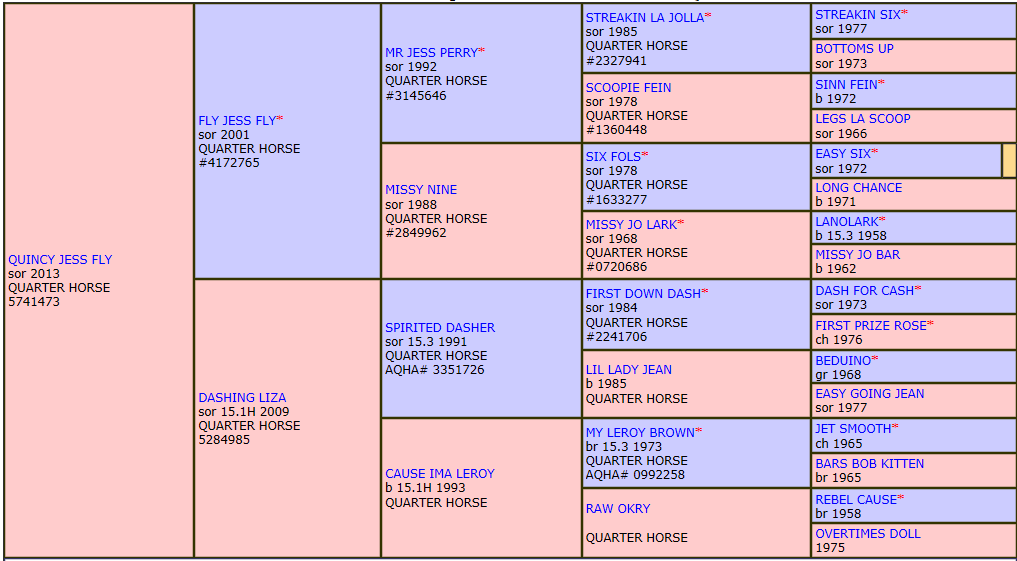 Tru BB Dasher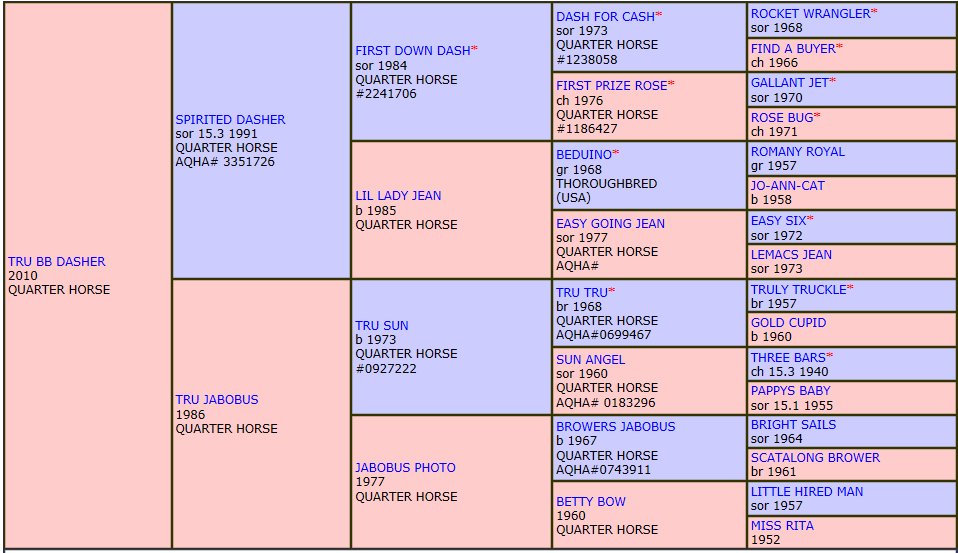 Lonsum Copper Drift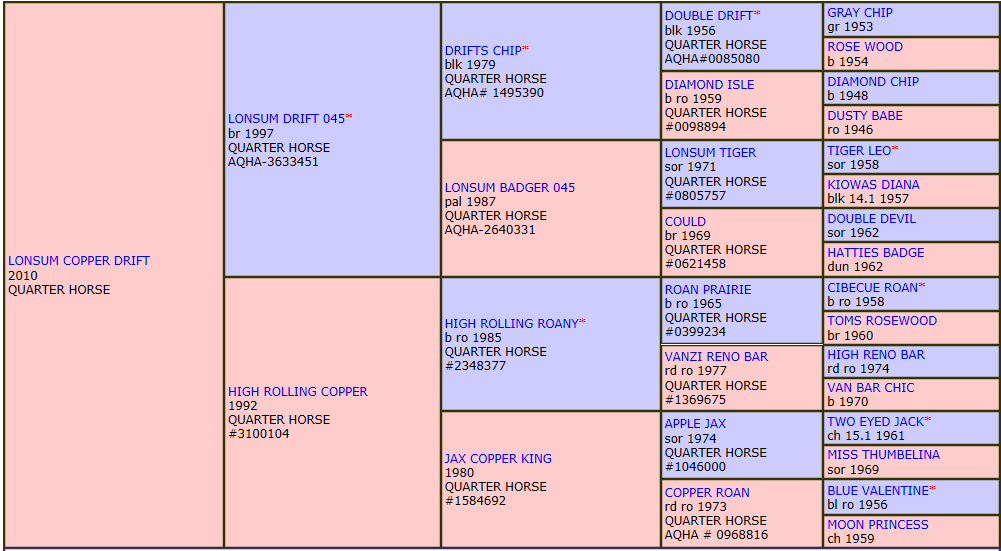 Dashin Cosmo Jet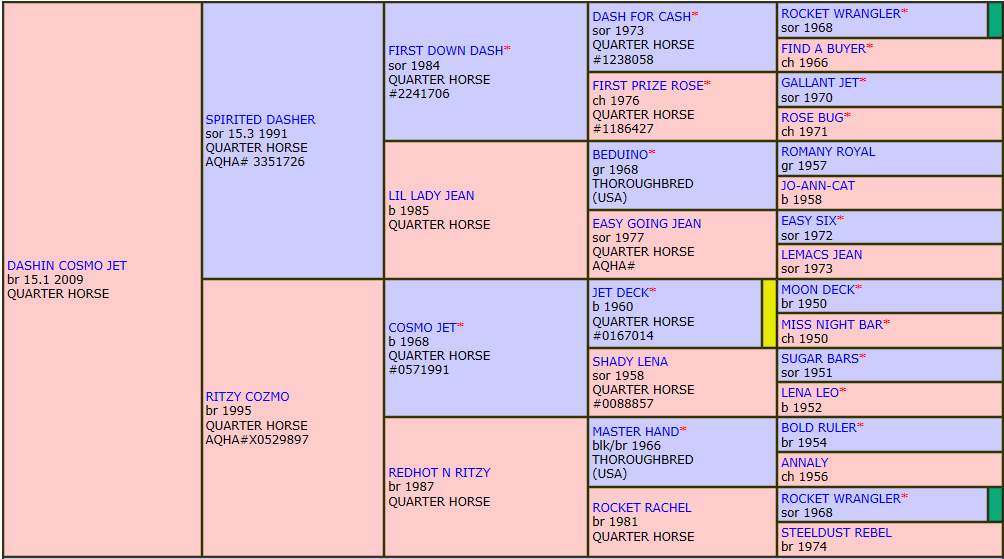 Dashing Liza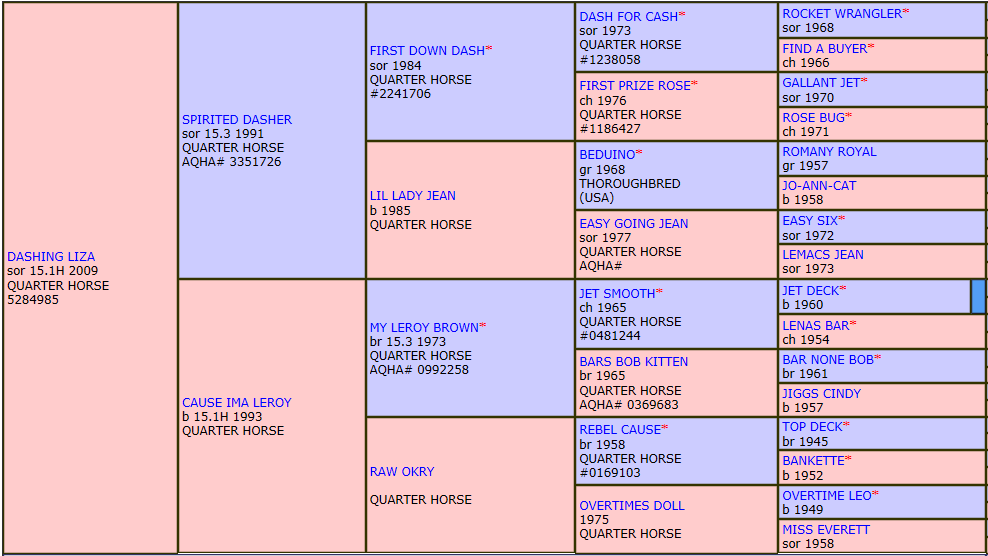 Credit For Buck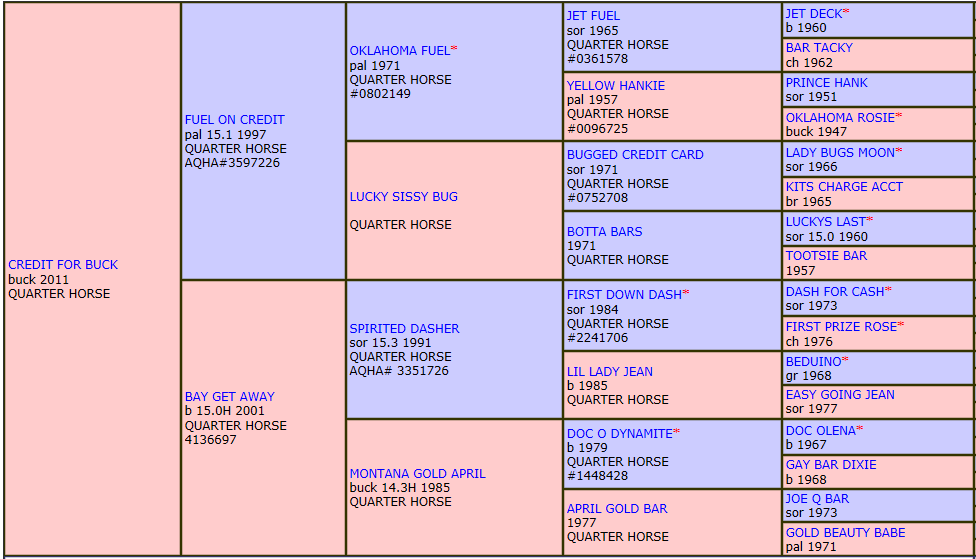 Honor For Cash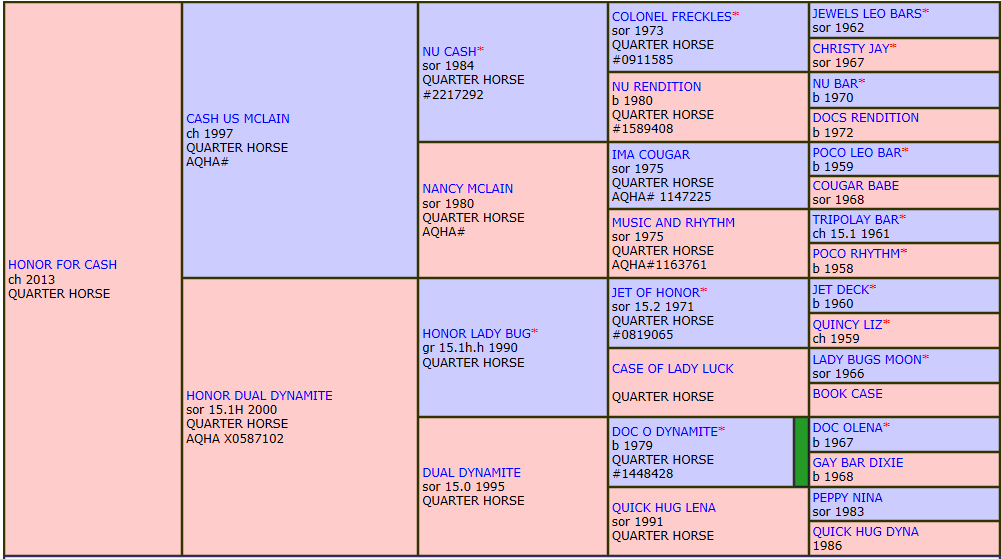 Coz Ima Gem Ofa Dash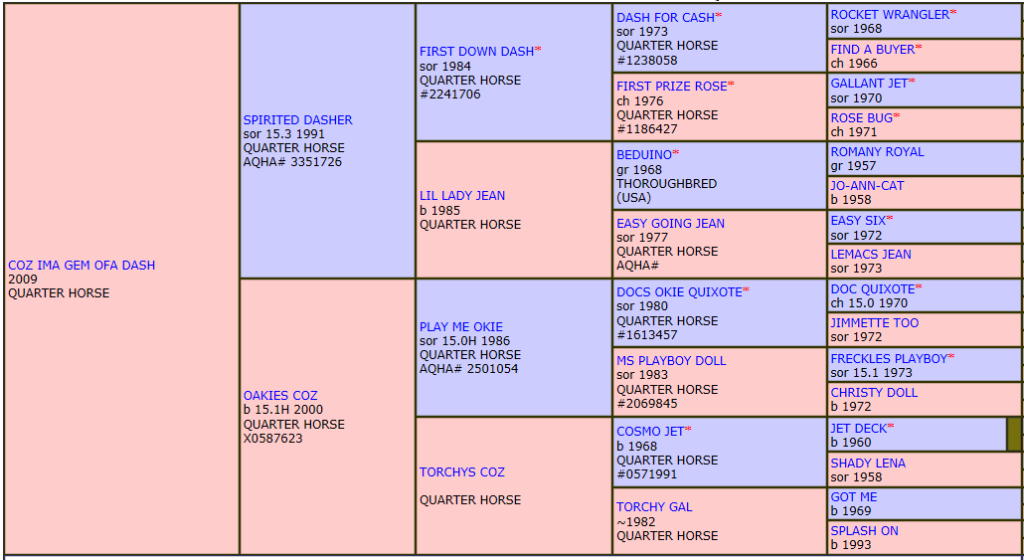 Hurley Dasher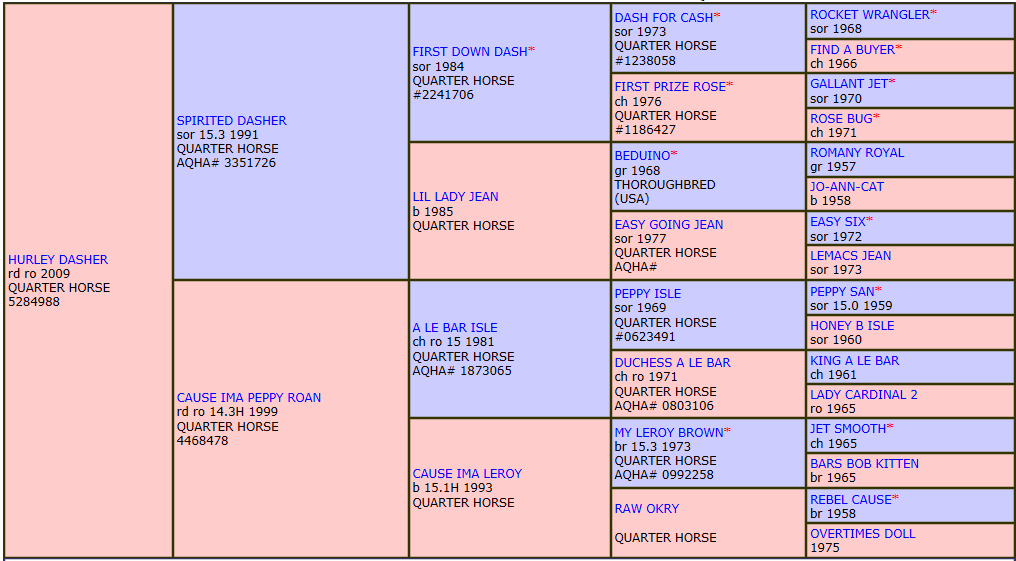 Fame Us Diva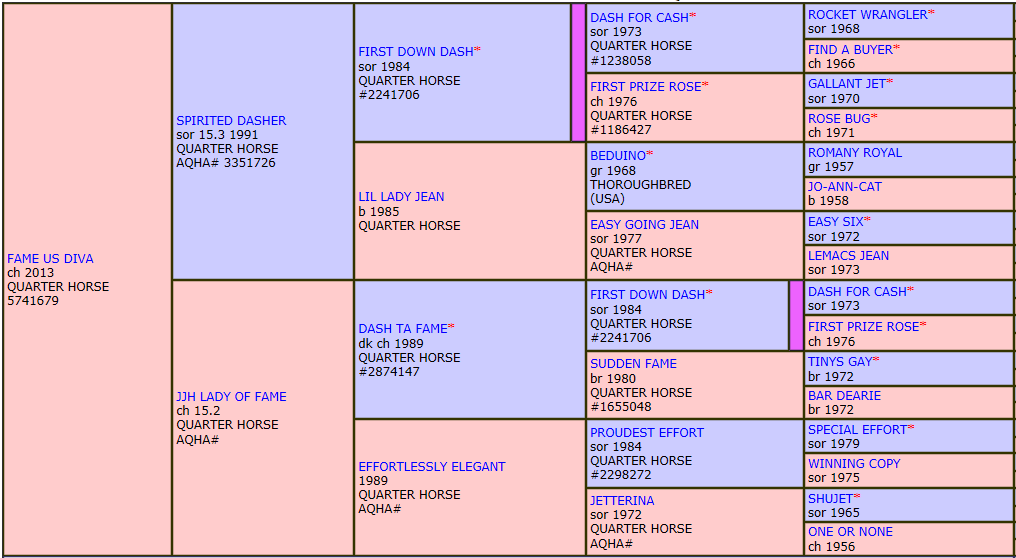 Peppy Dashin Fuel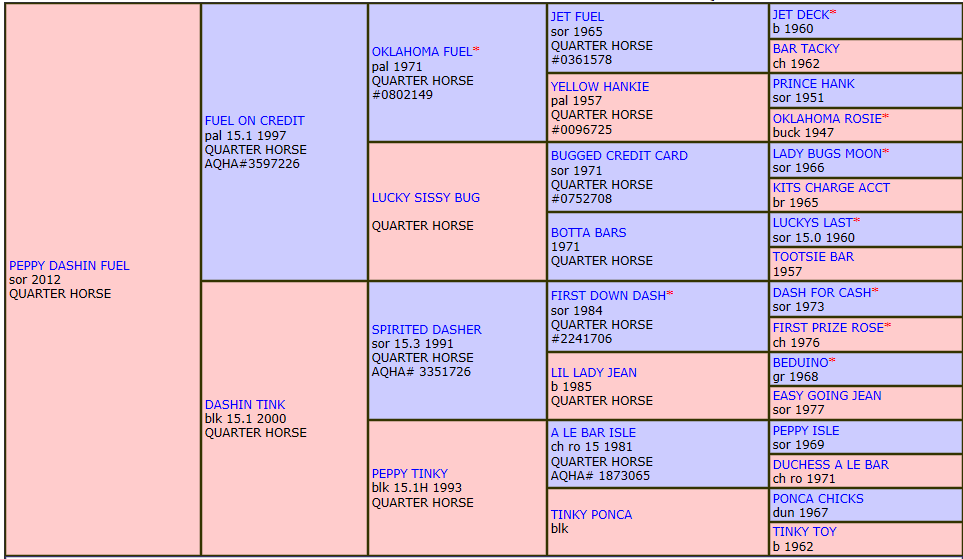 Fancy Lil Dasher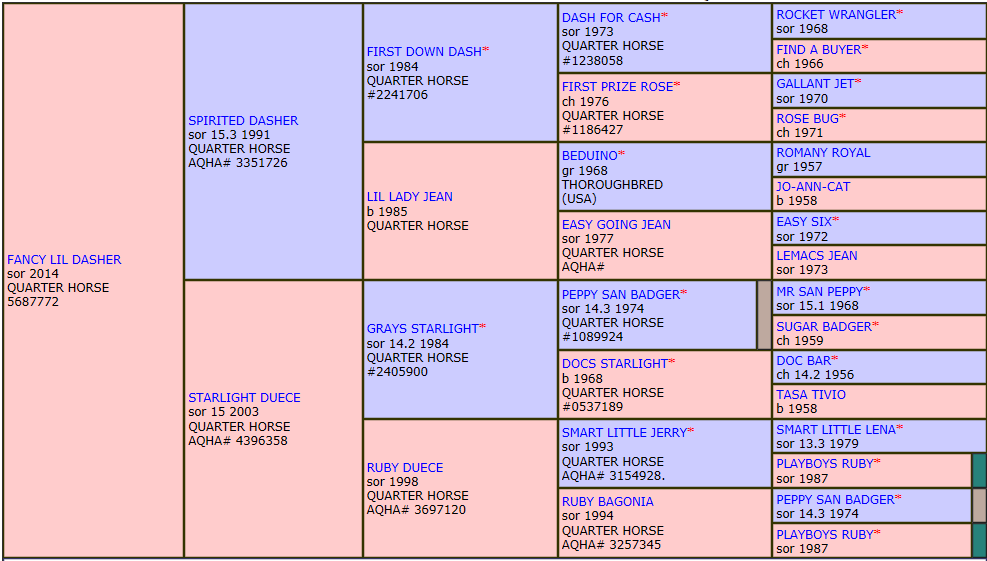 Firewater Dandy Duke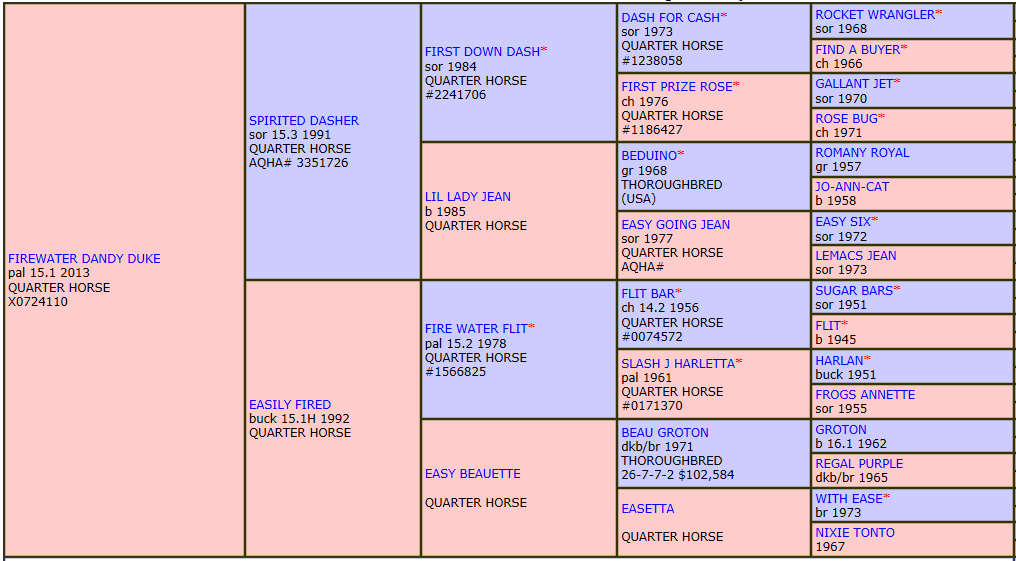 Dashin Windy McLain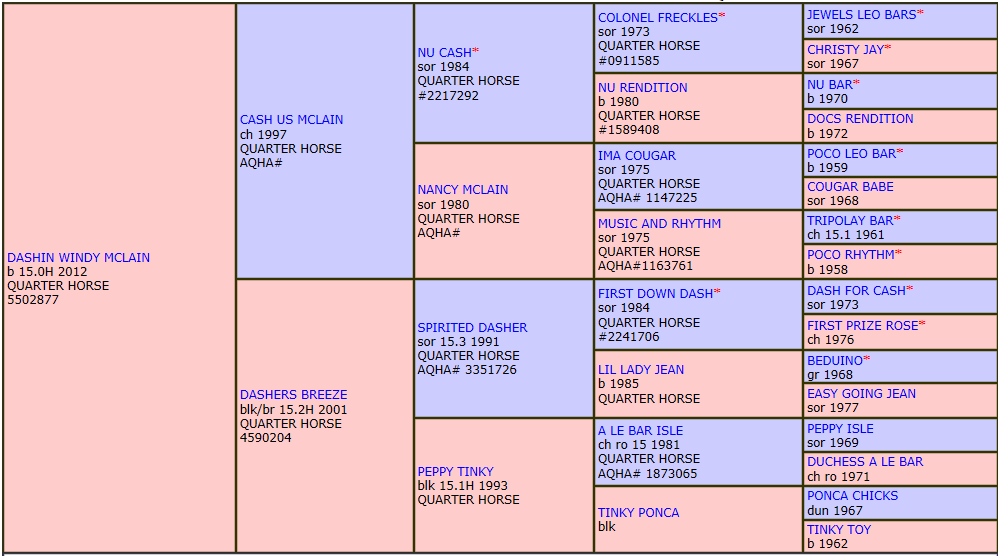 Precious Mettal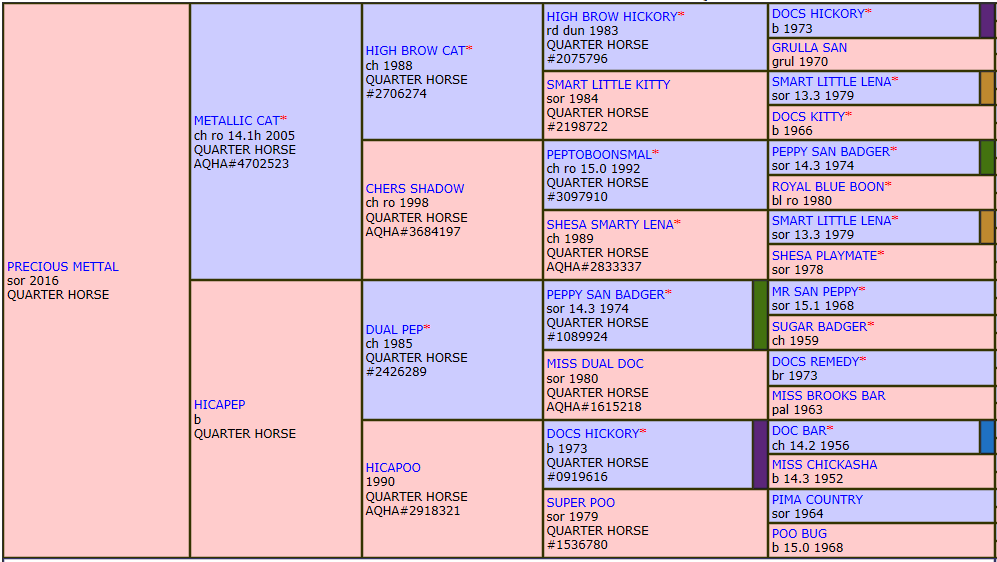 Leroys Dilly Dally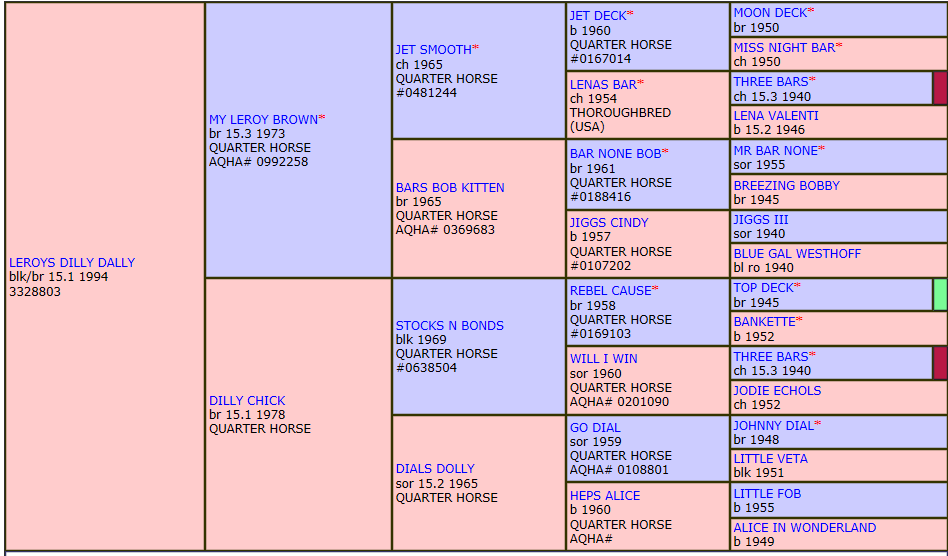 Rastus Bunny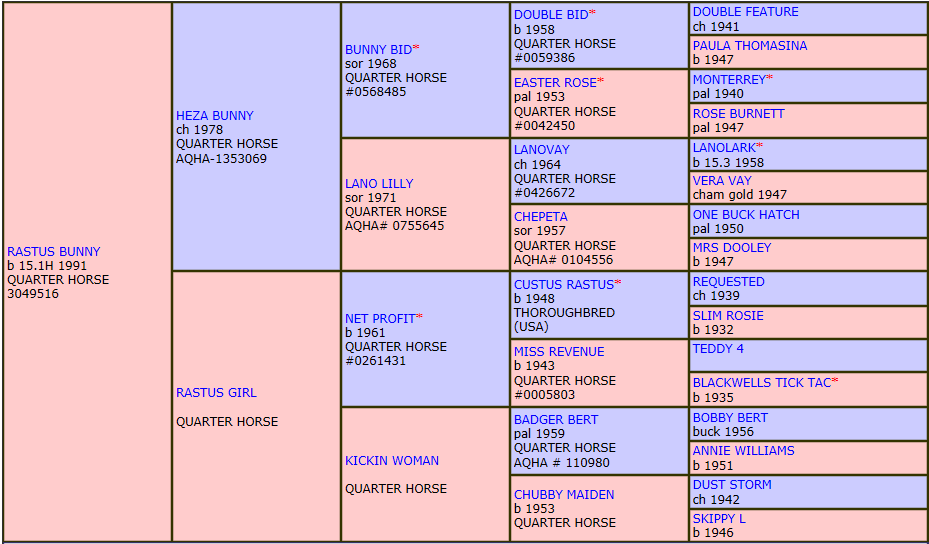 Gorgeous Alyssa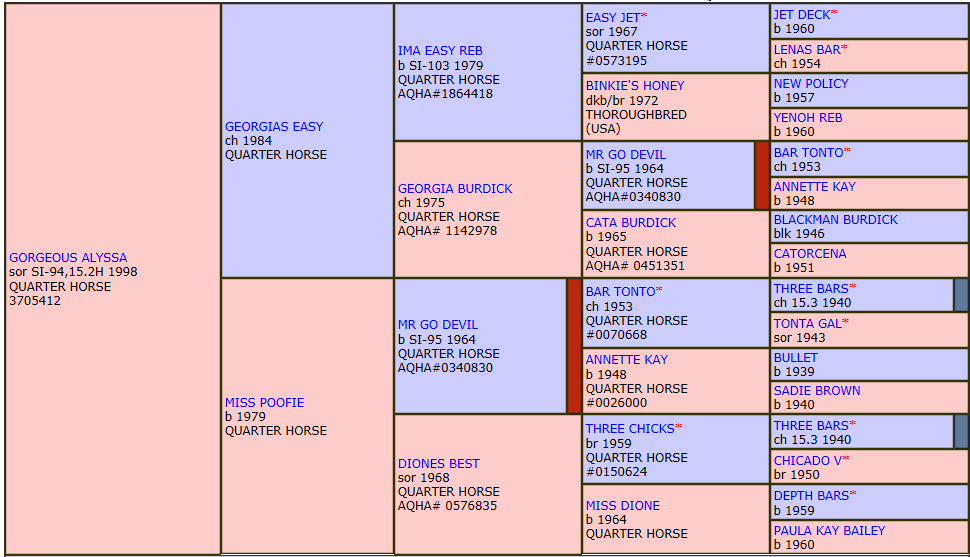 Oaks Annie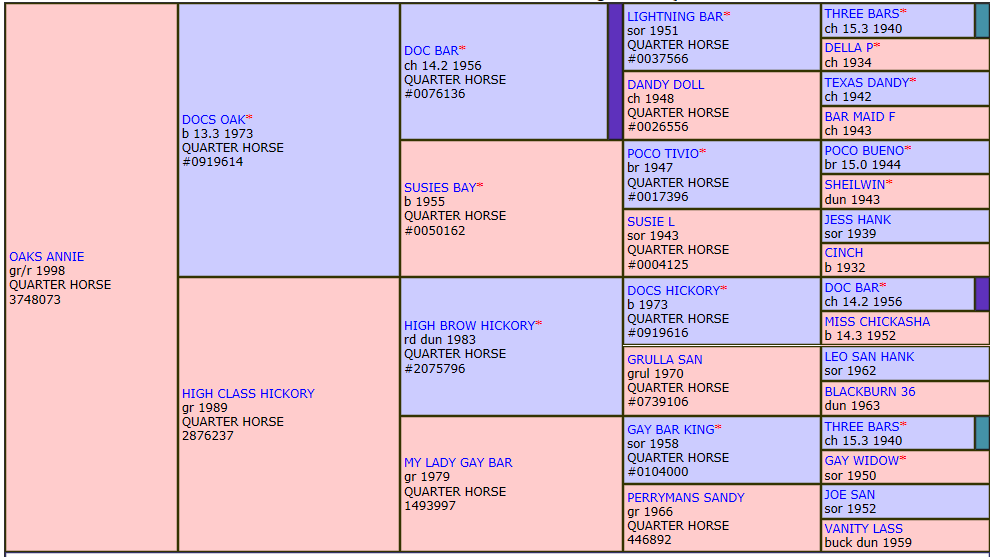 Roans Ms Luck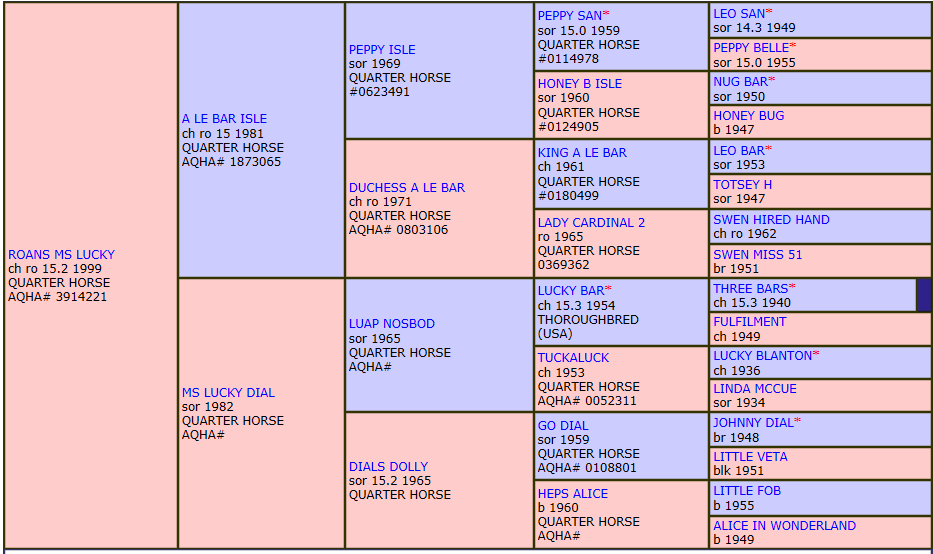 Hans Dasher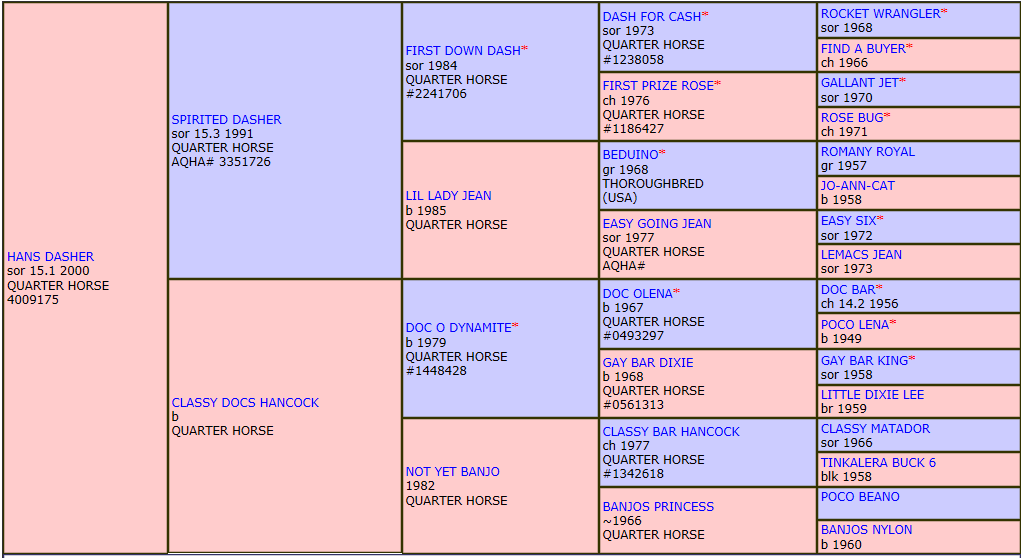 Bay Get Away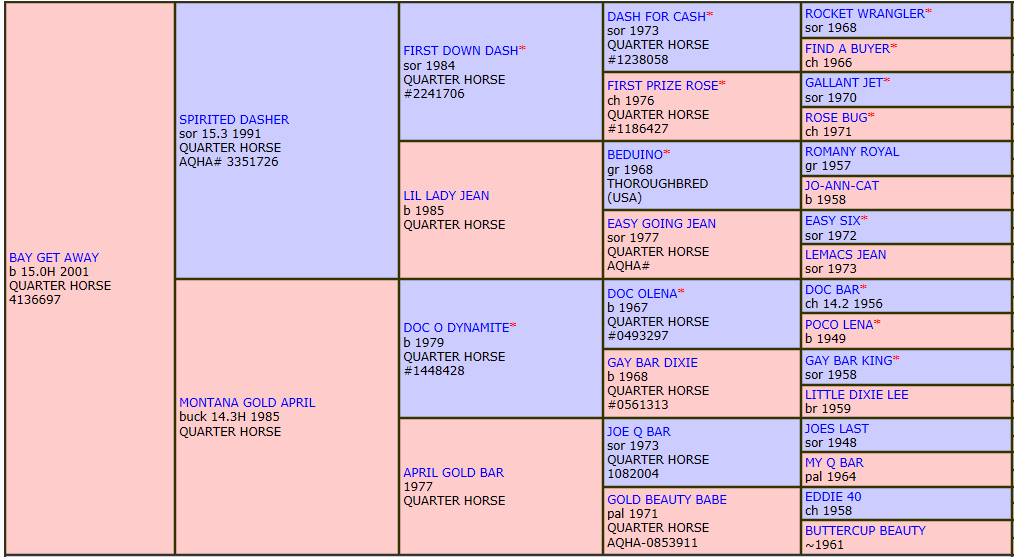 Dashers Breeze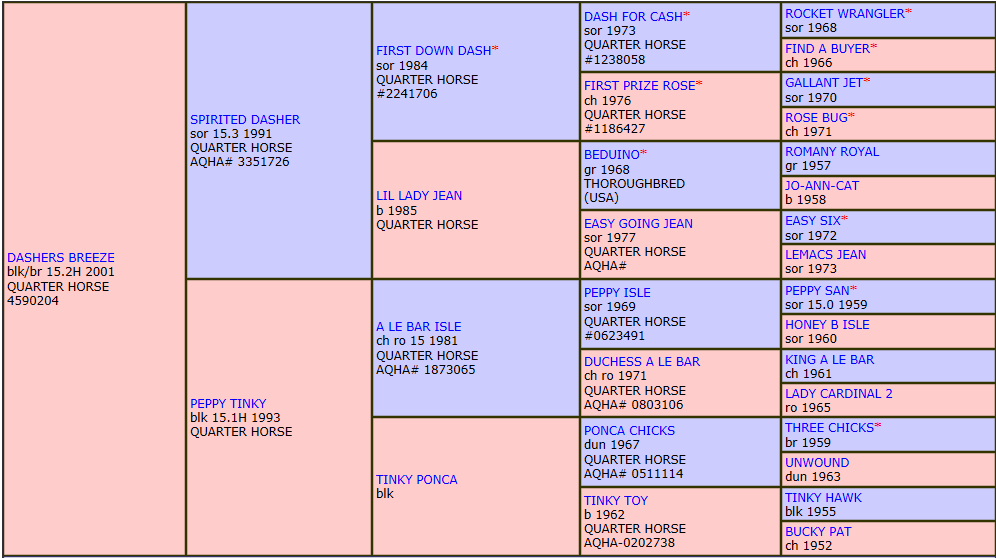 Montana Dashagold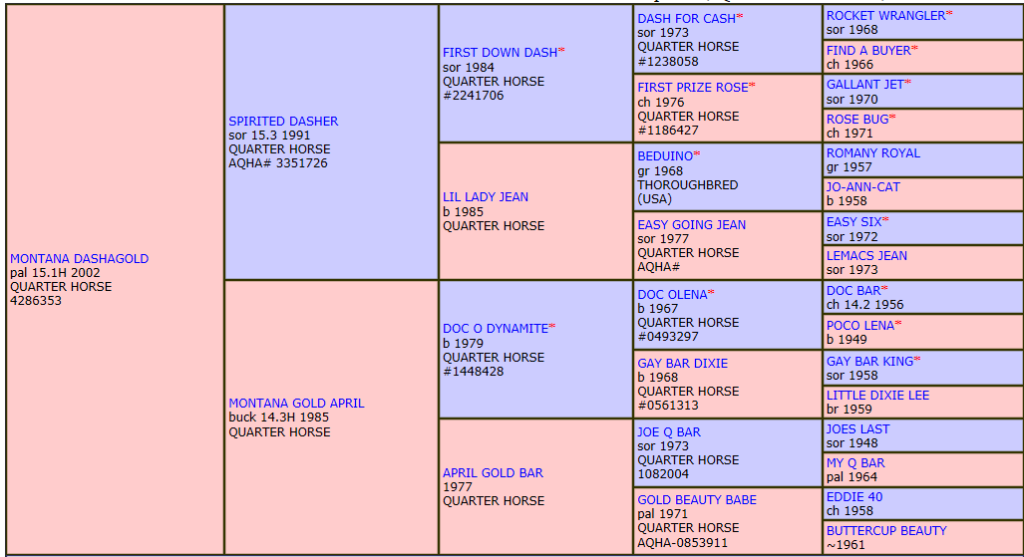 Roan At Last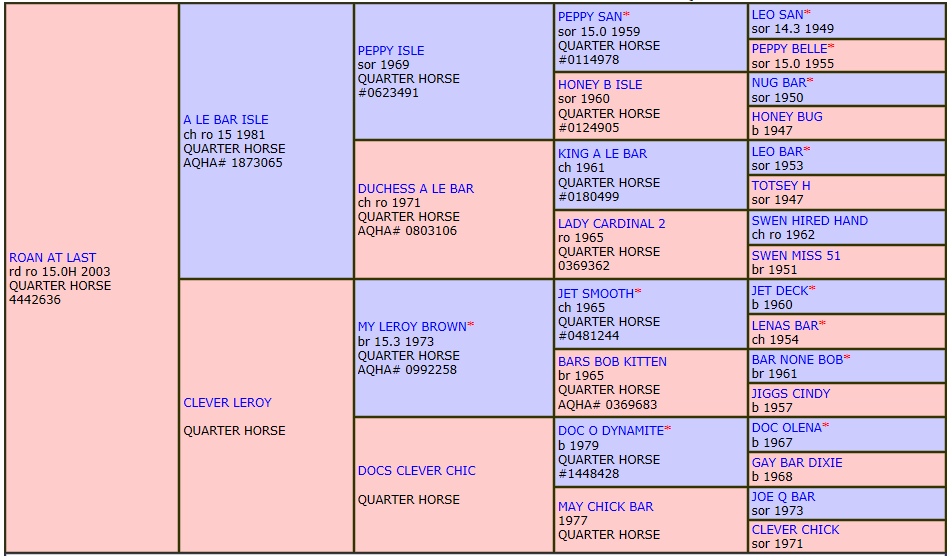 Quix Whiskey Doc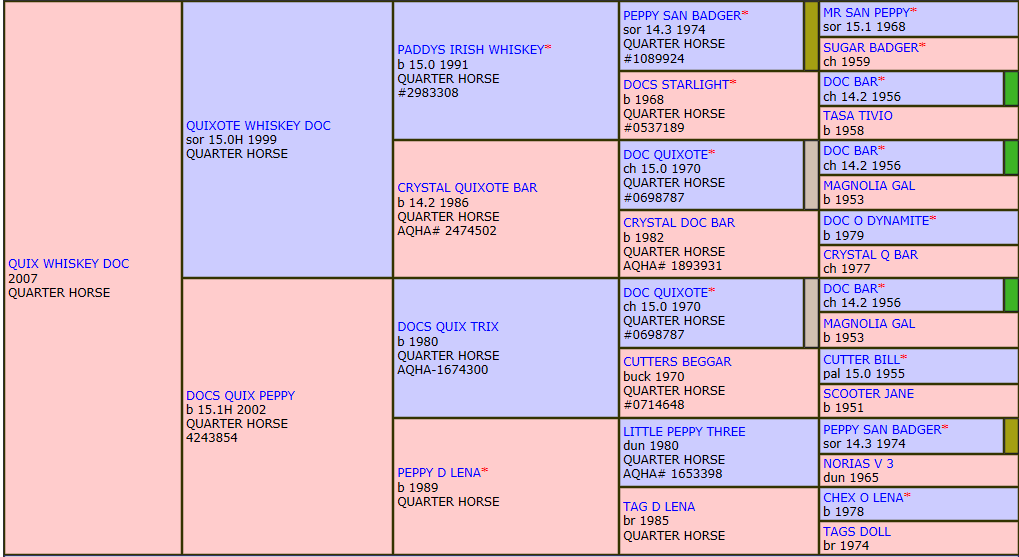 Dynamite Pepto Lena