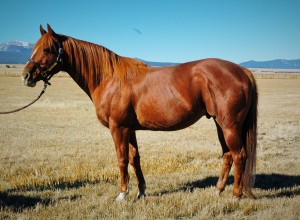 Spirited Dasher
1991 Sorrel Stallion- SI 89
We sadly had to lay Dasher to rest in the winter of 2016. We owe a great amount of our rodeo and program success to him! Don purchased Dasher off the track after his racing career was cut short due to an injury. Dasher quickly became a favorite when everyone started riding and performing on his offspring. Producing smart, quick footed, fast, and good boned colts, Don liked to cross Dasher with his cow horse bred broodmares. We still have many of Dasher's offspring in our breeding program and am thankful for all the amazing horses he fathered for us.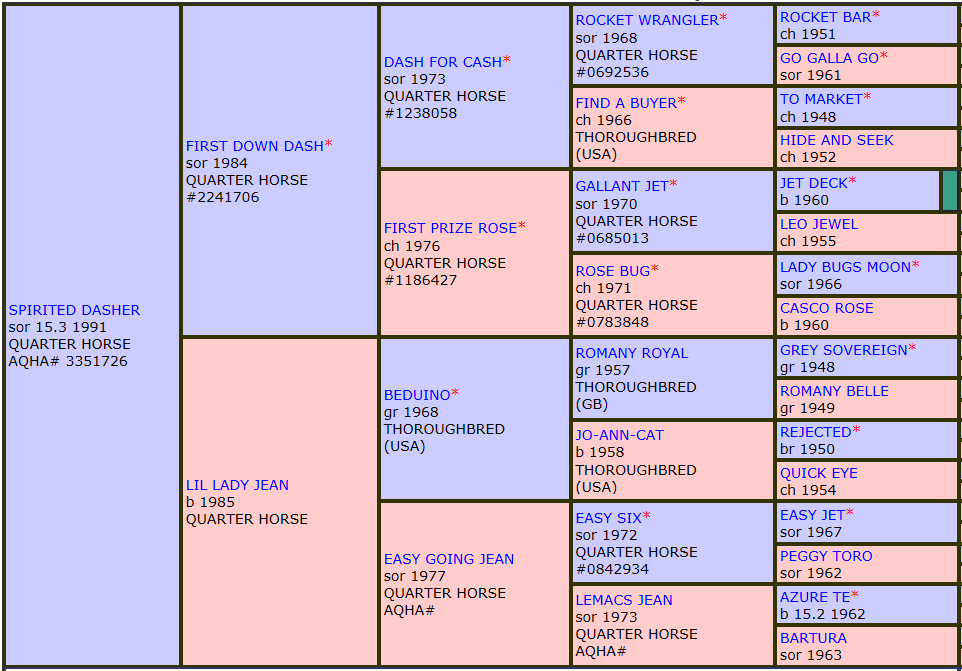 Cash Us Mclain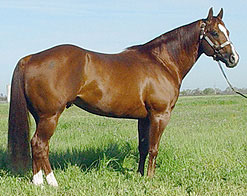 Cash Us Mclain was very successful in the showpen before joing our program. He stamped his colts with his classy head, smooth stop, quick feet, and kind demeanor. We lost Cash Us but have kept many of his offspring in our herd.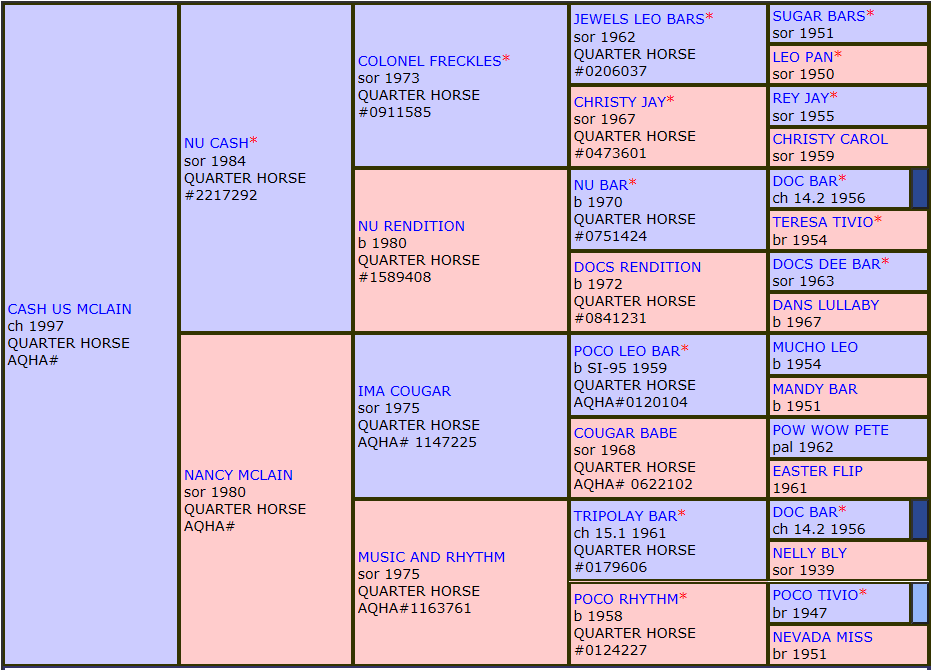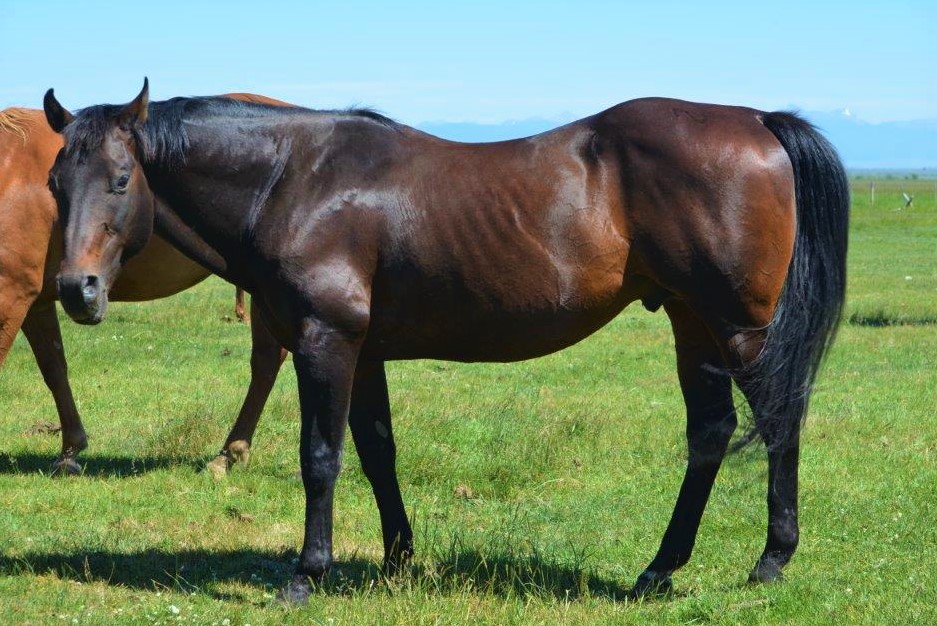 Montana Easy Move
1998 Bay Stallion
Easy's genetics shine thanks to the man who raised him, legendary horse breeder John Scott. Easy is a full sibling to the great horse "Scott" (Easy Does It Doc) who took Rachel Myllymaki to multiple NFR's. Easy's Dam, Easy April Bar, is an icon as a producer in the barrel horse industry.
In his younger years, Easy had been headed and heeled on competitively at many jackpots and rodeos throughout the northern region as well as in the barrel racing pen. He has a great disposition to be around whether in the breeding pen or when he got hauled down the road. He has sired outstanding athletes over the years in the arena from a multiple time champion calf roping Badlands Circuit qualifier to team roping and barrel horses. Easy's offspring are all very versatile in the arena or out in the pasture at a branding with the looks to go along with it. This stallion is a spitting image of his sire Doc Of Dynamite and puts that keen looking signature stamp on all his offspring.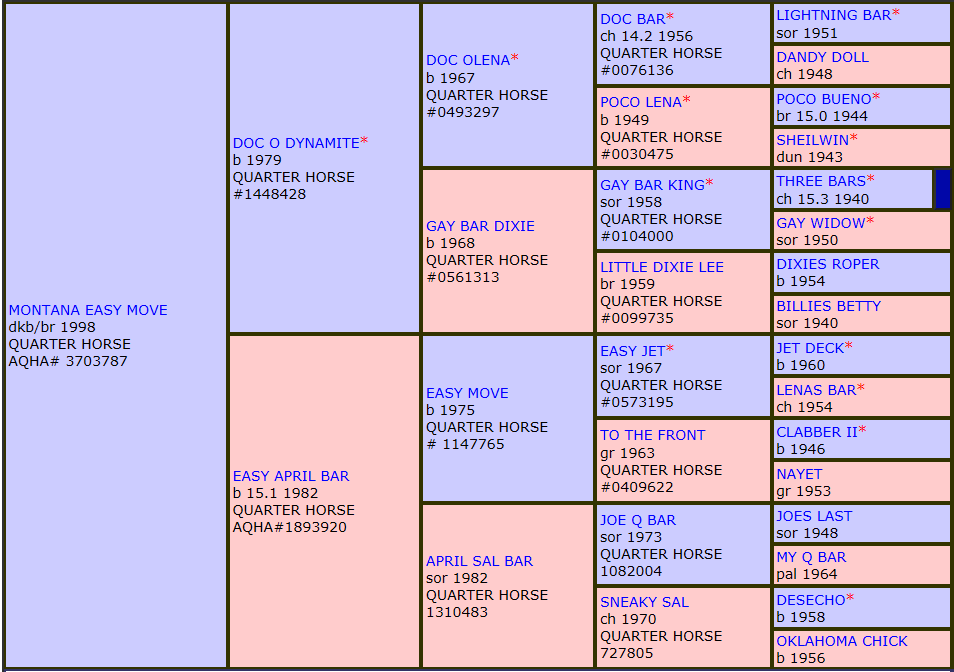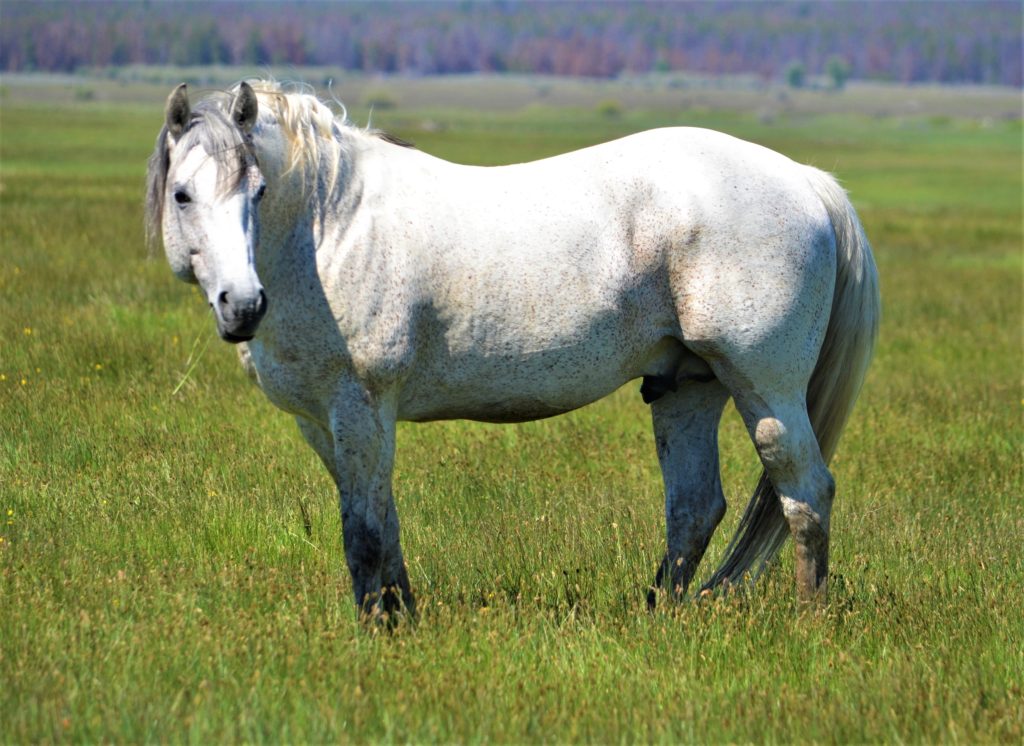 Pepto Stylish Lena
2003 Gray Stallion
Pepto, by the great Peptos Sylish Oak, is a big boned, black footed grey stud who Don purchased out of Texas after he was shown.
His colts have gone on to be exceptional performers in the arena. "Juice", Tyler Hedrick's phenomenal calf horse, is a Montana Circuit Finals Qualifier and PRCA money winner. "Pardner", Rod Lyman's great, late heel horse, was a money earner in many high number ropings.
Pepto's colts are all big boned, strong, and resilient.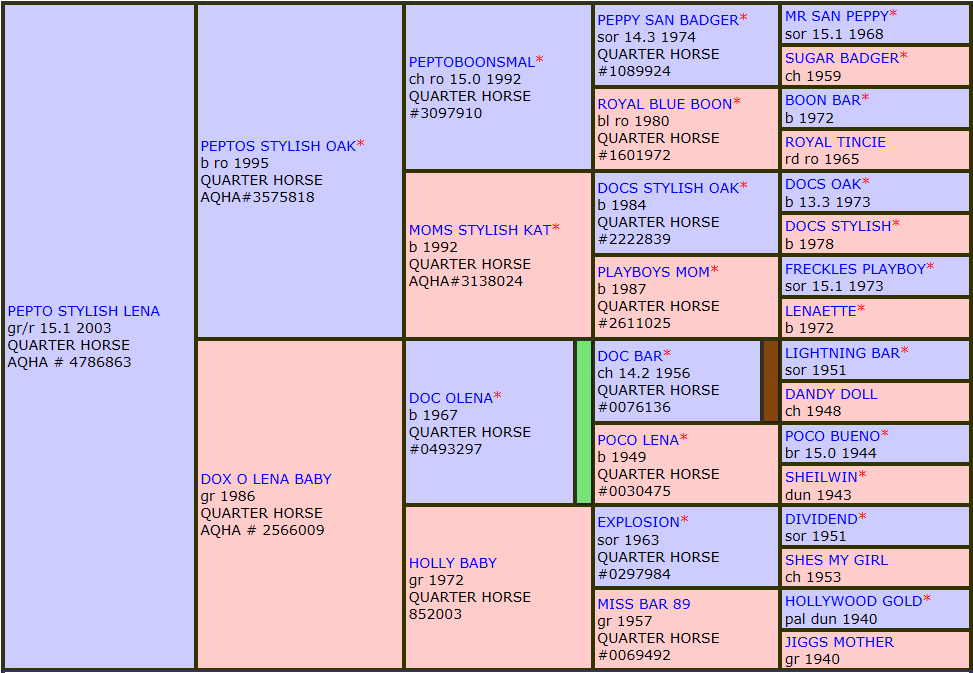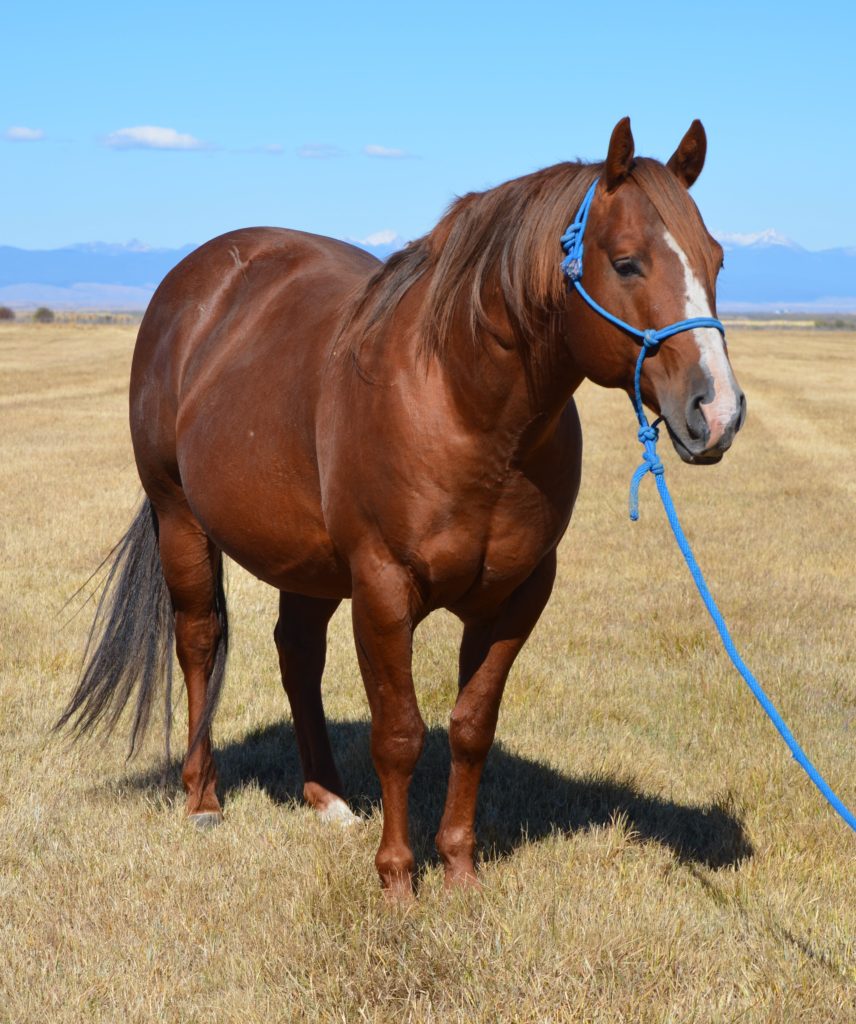 Dashing Lebron
2010 Sorrel Stallion
Lebron is a home raised stud by our beloved Spirited Dasher. He is out of our late mare Starlight Duece, who was an own daughter of Grays Starlight. Deuce was trained by successful cow horse trainer Zane Davis. Duece took Murphy to the National High School Finals in cutting for the first time as a 4 year old.
Lebron was started and ridden in the feedlots before sustaining a retiring injury. Lebron is thick and big boned with an easy going demeanor.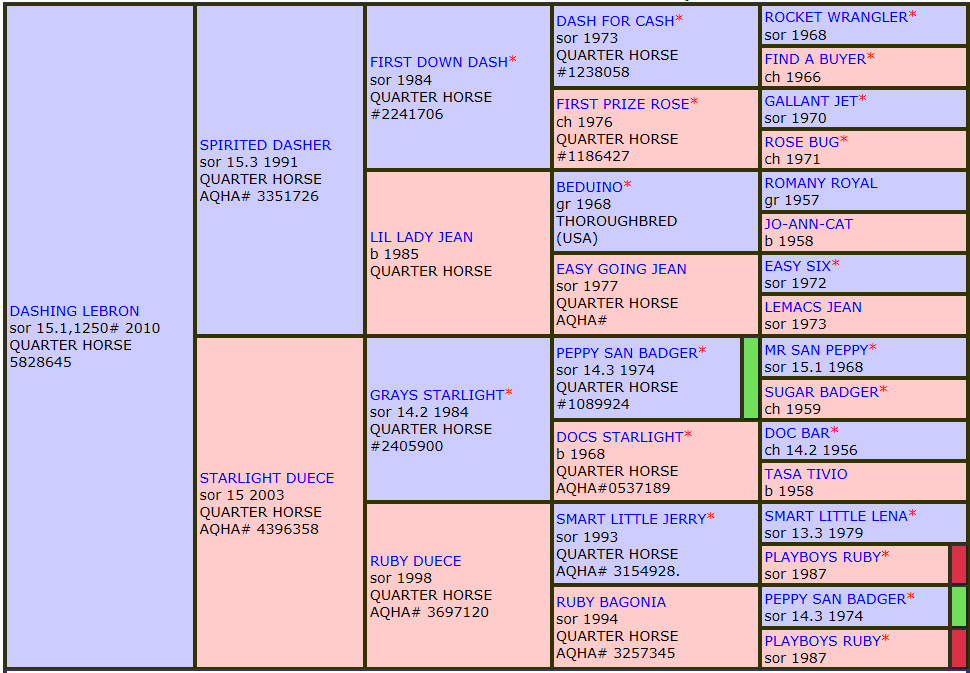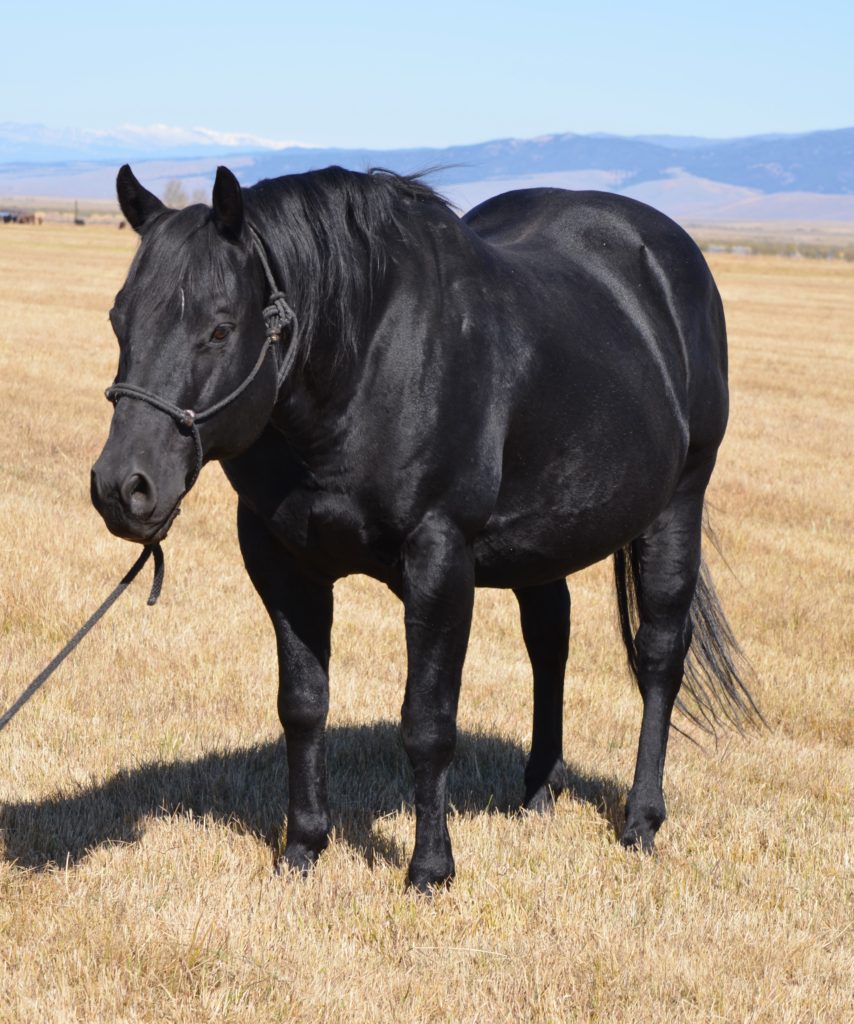 Cozmo X Two
1998 Black Stallion
Cozmo's sire, Cozmo's Rocket, was raised by Don Harrington and sold to the Price Ranch in South Dakota. The Price family went on to be extremely successful on Cozmo Rocket. He carried the Price family to multiple High School and College Final Rodeos. He was solid in the barrels, goats, team roping and breakaway.
Our Cozmo is a great outcross for our mares. He passes on these great all-around genetics to his colts.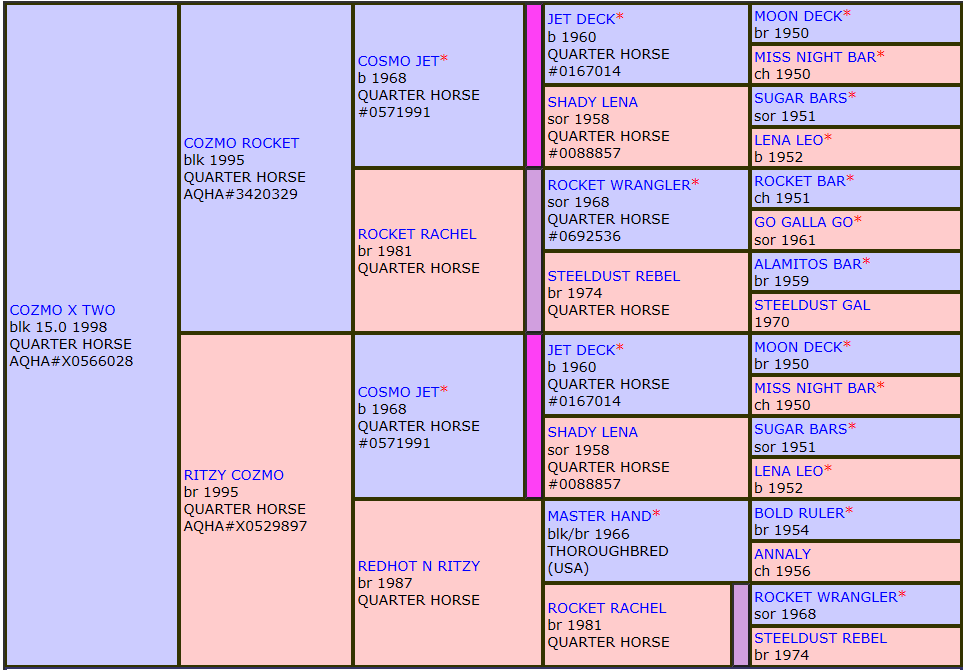 Hesa Dual Remedy
2006 Black Stallion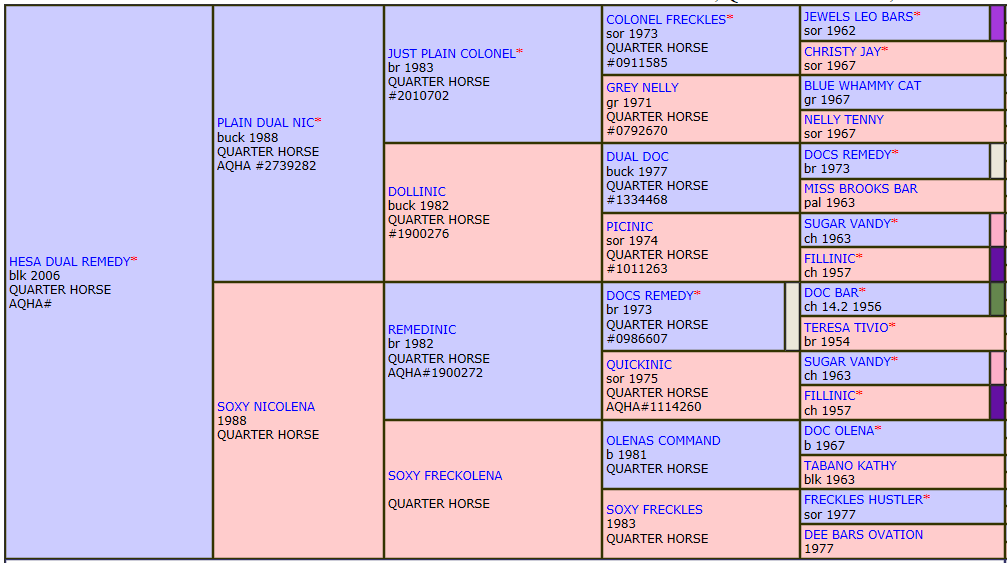 CR Dualin Sprat
2018 Sorrel Stallion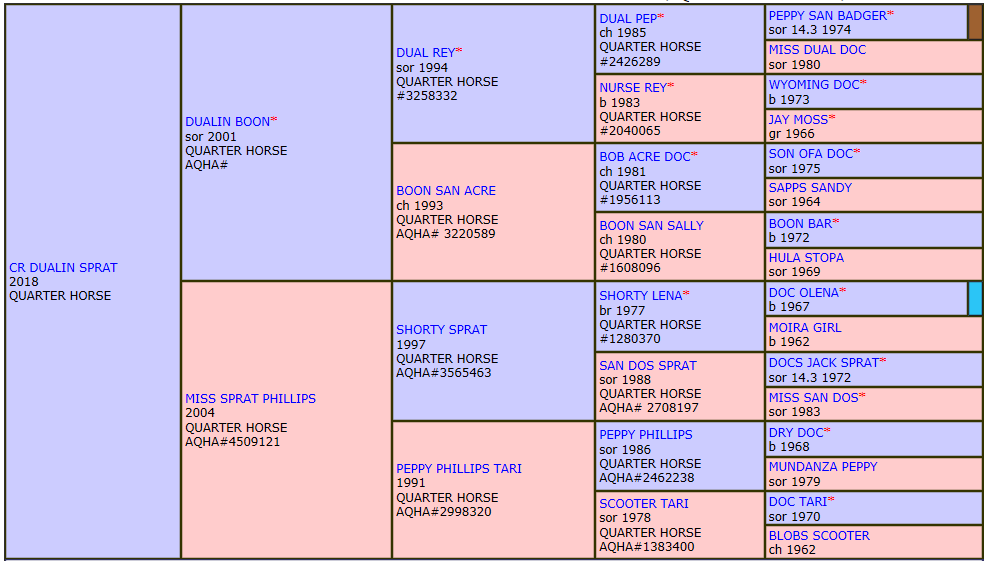 Reference Sire's
These past, great stallions of ours continue to influence our breeding program. We are thankful for all the amazing offspring and memories they gave us!